The gay community has made great strides in recent years. There are more anti-discrimination laws being passed, same-sex marriages being recognized and Pride Parades openly celebrating what was once in the closet. Even the Pope seems to be toying with more tolerant attitudes towards homosexuals. However, LGBT acceptance is certainly not a universal mindset. In fact, there are close to 80 countries where homosexuality is officially illegal. In the case of Iran, Saudi Arabia, Yemen, Mauritania, the Sudan, Nigeria and Somalia, homosexual acts are actually punishable by death. Russia has recently been in the spotlight for its anti gay propaganda, so LGBT travelers know to avoid a trip (or at least to be covert about their orientation) there. But there are other holiday hot-spots you might not know have anti gay laws on the books and homophobic sentiment in the streets. Here are 12 popular tourist destinations that are surprisingly anti gay. We're not necessarily saying don't go there, but LGBT travelers need to be aware and cautious if they do.
1. Jamaica
Bob Marley may have sung about One Love, but this laid-back tropical island paradise is one of the least gay friendly tourist destinations in the world. Its laws include one that gives 10 years' imprisonment for anyone convicted of the "abominable crime of buggery". Murders and violent acts against homosexuals are on the rise, including the killing of a prominent gay activist this past May. Anti gay lyrics are being spouted by some of the nation's top reggae stars. In a 2006 Time Magazine headline, Jamaica was declared the "most homophobic place on Earth". LGBT travelers should only go on there on the QT.
2. Malaysia
Tourism-rich Malaysia is considered a moderate Islamic nation of relatively peaceful, prosperous, law abiding people. However, if you're an openly gay or transgender traveler, you might want to reconsider a trip here. This Commonwealth country still has colonial laws on the books that criminalize homosexual activity. Those convicted can face fines, cane whippings and up to 20 years in prison. While this is rarely enforced, its not unheard of. In fact, the former deputy prime minister and leader of the opposition party, Anwar Ibrahim, has twice been brought up on charges of "sodomy" and served several years in prison before charges were dropped. In June of 2014, 16 transgender women were arrested at a private wedding and sentenced to fines and a week in prison for the crime of "cross dressing". LGBT travelers need to be aware and cautious of this kind of discrimination if they choose to visit anti gay Malaysia.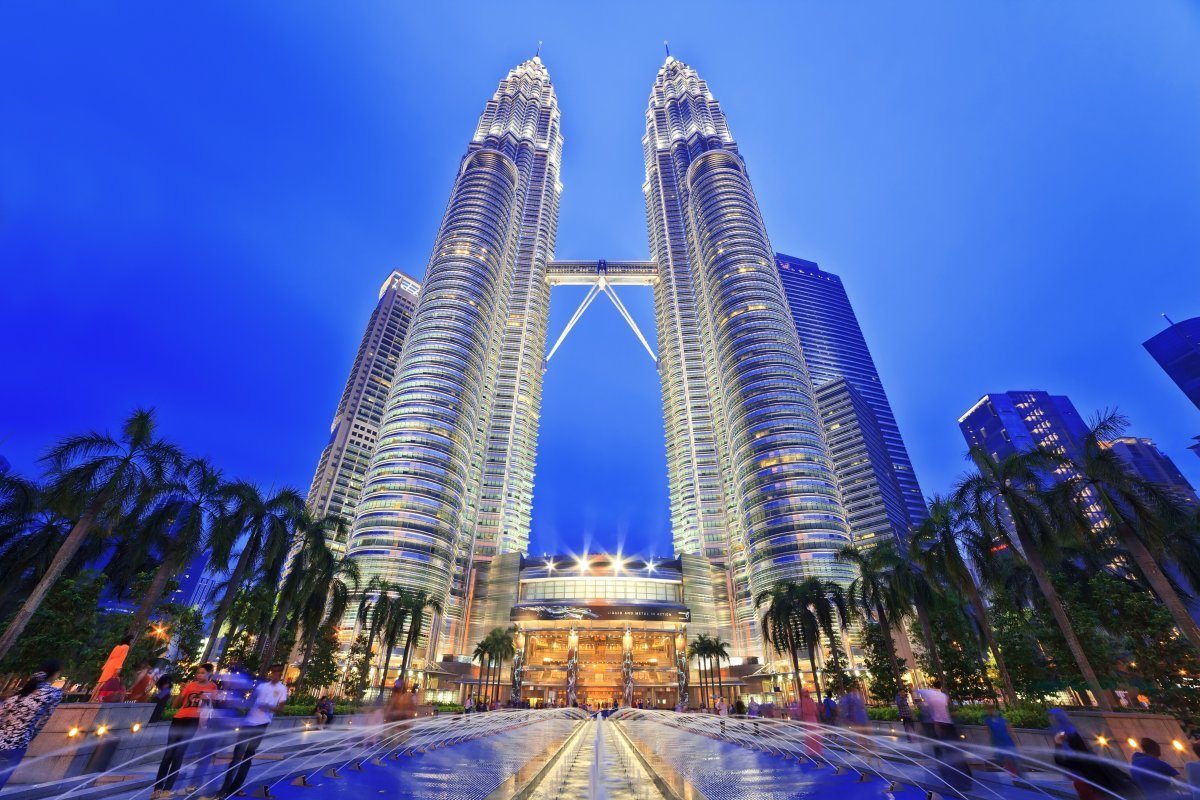 3. India
India is another popular tourist destination that is becoming increasingly hostile towards gays and lesbians. In 2009 it seemed like India was becoming more progressive on this issue when Delhi held its first annual Pride Parade and the High Court overturned an old colonial-relic law banning same-sex relations. However, the Supreme court has now reversed this decision, upholding the 1861 sodomy statute. Homosexual acts are a criminal offense once again in India, subject to a ten year prison sentence. Gay rights advocates consider this a giant step backwards and against the global trend towards tolerance and equality. Of course not everybody in India has discriminatory attitudes towards the LGBT community, but its not in your best interest to be loud and proud if you travel here.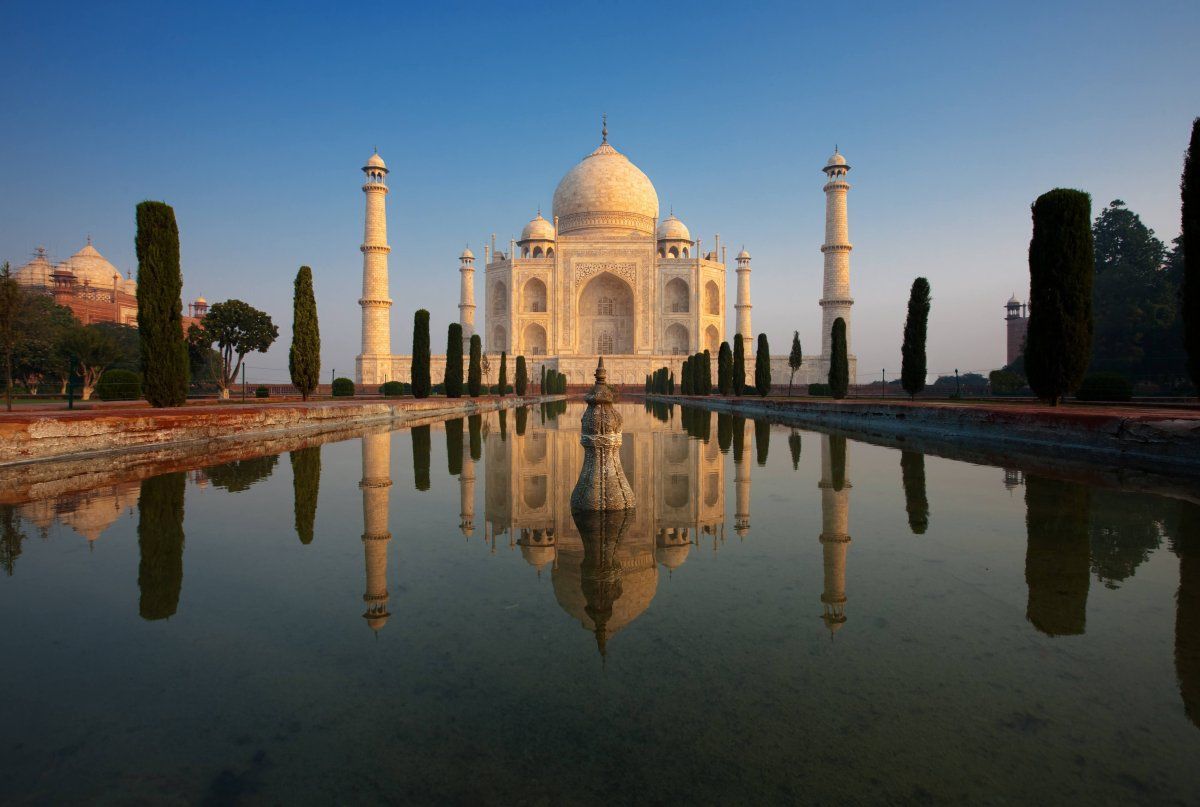 4. Belize
The Central American country of Belize is known for its beautiful reef, archaeological wonders and eco-tourism offerings, but its not exactly welcoming to gay residents or tourists. It's a socially conservative nation where public displays of affection – gay or straight – are frowned upon. Sodomy is officially illegal here, and occasionally prosecuted. There's an ongoing battle against the criminal code which recommends a 10 year sentence for those who engage in private homosexual acts. The country also bans lesbian, gay, bisexual and transgender immigrants. There's no LGBT club scene in Belize City or any of the major tourism centers, and anti gay violence is prevalent. Homosexual travelers should be discreet about their orientation if they do choose to visit Belize.
5. Egypt
Egypt is one of the world wonders that everyone should visit at some point in life. Who doesn't want to see the pyramids? Well, if you happen to be gay, head to the Nile with caution. This November, eight men were sentenced to three years in jail for "inciting debauchery" by attending same-sex wedding. Egypt is a conservative majority Muslim country with a large minority Christian population, and both groups consider homosexuality a social taboo. Same-sex marriage is not acknowledged here, and some gay couples have been imprisoned for "shameless public acts". LGBT travelers should be aware of the laws and attitudes before traveling to Egypt.
6. United Arab Emirates
The UAE is the most progressive, permissive and liberal emirate and boasts a dynamic tourist trade in its vibrant cities of Dubai and Abu Dhabi. At first blush, you might think these indulgent cities would be open-minded enough to accept travelers of all persuasions. Not quite. Inside the UAE, the abuse of human rights – and homosexual rights in specific – are notorious. Gay/lesbian residents and tourists are at risk if they publicly flaunt their orientation. The police can raid hotel rooms and private parties looking for "offenders" and have been known to monitor internet usage to entrap LGBT people. Every year, foreigners are charged with "gay sex" offenses that might be as benign as a same-sex kiss or embrace. Punishments range from deportation to 10 -14 years of prison time, and the death penalty is legally not out of the question. Despite the risks, there is an underground gay community in the United Arab Emirates, but LGBT visitors should stay below the radar here. If you're thinking of traveling to Dubai, you should also check out a more comprehensive list in this short YouTube video.
7. Peru
Homosexuality isn't technically illegal in Peru, but it's best to keep things on the down-low here. This conservative Catholic nation has discriminatory attitudes towards the LGBT community. It's a male-dominated macho culture where gays are considered deviant. Larger tourist centers like Lima and Cusco have underground gay and lesbian scenes, but in smaller towns and rural regions it is not generally tolerated. Anti gay violence (including murders) is commonplace, often with police indifference or even perpetrators. In a country where the Incan flag looks just like the rainbow Pride flag, the prejudice against this community is palpable and lags far behind its more progressive neighbors in Latin America.
8. Singapore
Singapore is a modern, cosmopolitan, multicultural Asian city well worth a visit, but its not as open on issues of LGBT rights as you might assume. Yes, it has a gay scene with bars and nightclubs and even boasts an annual Pink Dot pride event which drew a crowd of 26,000 this year. Compared to other homophobic tourist destinations on our list, Singapore seems pretty tolerant. However, the Court of Appeal just rejected two legal challenges to an old British law that infringes on gay rights. They upheld Section 377A that says men who engage in "gross indecency" privately or publicly can serve two years in jail. This is considered a huge setback to those who were hoping conservative Singapore was evolving into a more accepting nation.
9. Maldives
You'd be hard-pressed to find a more stunning location for an idyllic island vacation than the remote Maldives. But if you're a gay or lesbian traveler, you might want to be careful when visiting this Muslim nation. The luxury resorts may bend the rules on alcohol consumption, but they are not so accommodating when it comes to homosexual behavior. That's not to say it doesn't happen here, but it is technically illegal. LGBT couples who are subtle about public displays of affection and imply that they are "just friends" sharing a room shouldn't have any problems on a holiday here. But you might not want to book the honeymoon suite, to be on the safe side. Be aware that there has been some violence against homosexuals in the Maldives. In 2013, an openly gay blogger had his throat slashed and barely lived to tell the tale. A few years back, seven locals were arrested for homosexual activity (including two Imams!) which caused a scandal. Public lashings are not unheard of. Tourism is the lifeline of the Maldives, so chances are same-sex couples will have no discriminatory issues while vacationing at the resorts here, but be aware of the local anti gay biases and legalities, even if you don't agree with them.
10. Tanzania
With the pristine beaches of Zanzibar, the mighty peak of Kilimanjaro and the plains of the Serengeti on offer, Tanzania is one of East Africa's most alluring tourist draws. However, if you are traveling as a gay couple, you need to be ultra discreet. The law states that "any person who has carnal knowledge of any person against the order of nature; or permits a male person to have carnal knowledge of him or her against the order of nature; is guilty of a felony, and is liable to imprisonment for a term not exceeding fourteen years." In a recent survey, 95% of Tanzanians said they considered homosexuality to be taboo. Like most of Africa, Islamic Tanzania does not recognize same-sex relationships, legally bans homosexual activity and has no anti-discrimination laws based on orientation. Even heterosexual couples should refrain from PDA here. Ironically, its not uncommon to see two men holding hands of kissing cheeks as a sign of friendship, but its best not to blur the lines.
11. Barbados
Who would have thought this tourist paradise island would be anti gay? Well, that might be a bit of an overstatement, as most homosexual visitors or residents have no issues here as long as they conduct themselves conservatively in this predominantly Christian society. Generally speaking, its a tolerant, hospitable culture and a fabulous vacation destination. However, the ugly truth is Barbados has the most severe penalty for homosexual activity in the Western hemisphere. It provides a sentence up to life imprisonment for "buggery" and criminalizes "serious indecency" which includes any same-gender intimacy. These laws are holdovers from the British colonial era and are rarely enforced, but they are still constitutionally entrenched. You don't hear of outward violence against gays and lesbians here like you do in Jamaica. Just be aware that universal acceptance and tolerance has not yet embraced the island where "Mount Gay" is the national rum.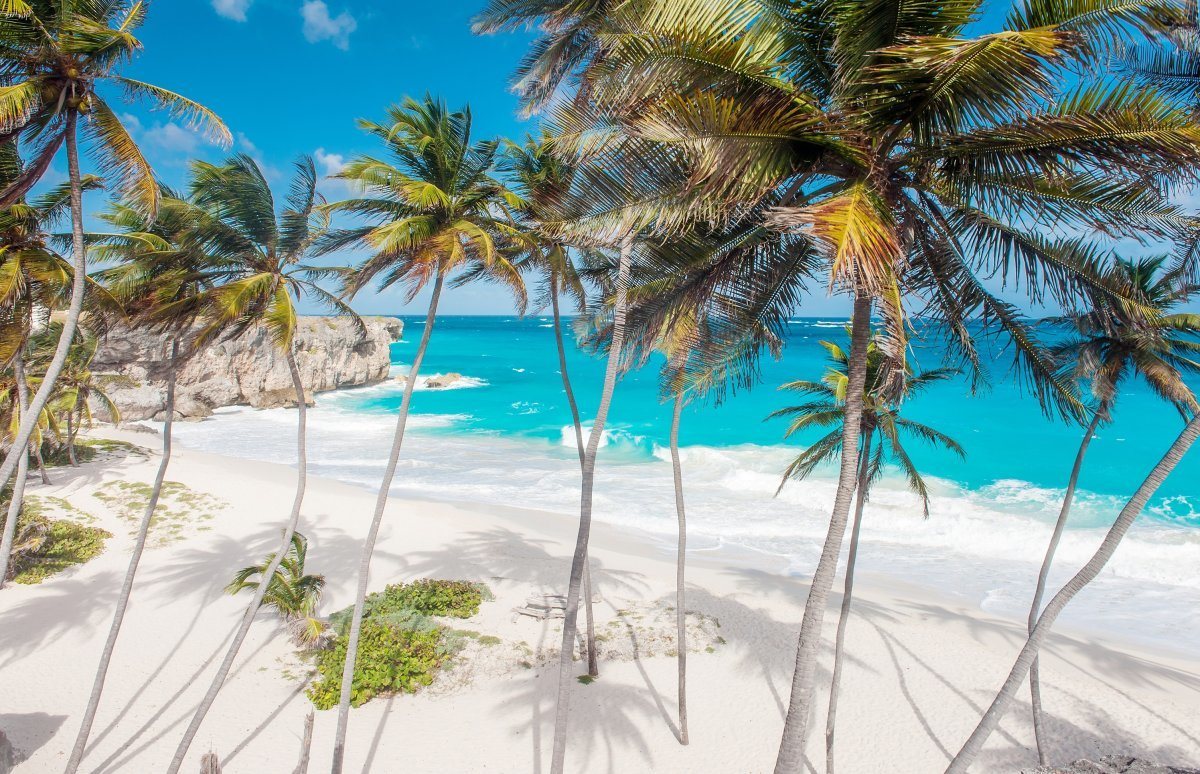 12. Bahamas
Even the beautiful island nation of the Bahamas is decidedly anti gay. Many local LGBT citizens are still closeted because of the overt homophobia. Violent crimes against homosexuals is not uncommon. Some have literally gotten away with murder by launching a "gay panic defense". In one such gunshot case the lawyer said, "One is entitled to use whatever force is necessary to prevent one's self being the victim of a homosexual act." At least seven murders of gay men have occurred over the past few years that remain unsolved due to police indifference. Bahamians have protested certain gay cruises that want to dock there, including a Rosie O'Donell R Family Vacations Cruise. While individual LGBT tourists who are low key about it shouldn't have a problem there, the Bahamas clearly does not want to tap into the growing gay tourism niche market.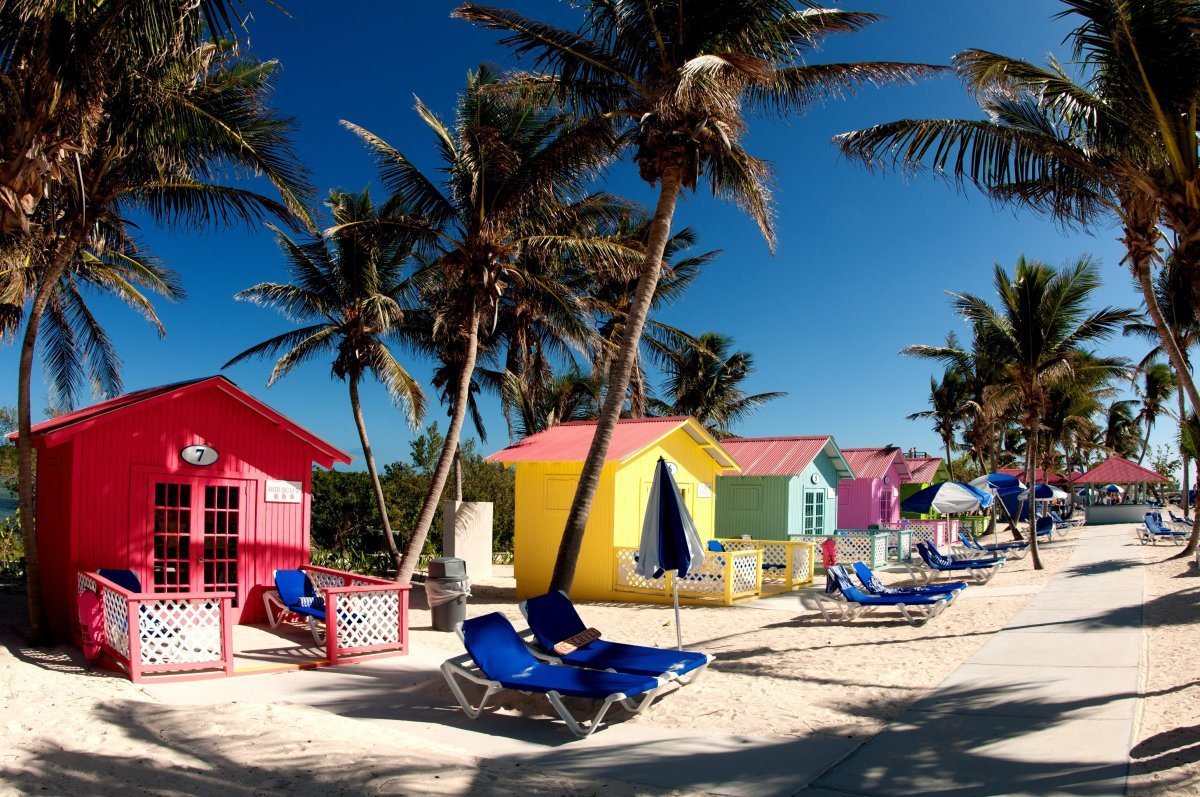 Now View: 12 Things Not to Do in Dubai on YouTube