If you've never considered a vacation to Suriname, you're probably not alone. Considering that the top Google search related to the nation is "Where is Suriname?", if you thought Suriname was in Asia, you're not alone there, either. In fact, the lush, tropical nation is nestled on the northern coast of South America. Formerly a Dutch colony, Suriname has developed a culture that's utterly unique to the continent surrounding it. If you've visited Brazil, Argentina, or Uruguay, there's still more beauty to be found in South America. Check out Suriname; it can and will surprise you. Here are some reasons why.
1. Leave Your Religious Critiques at the Door
Let's kick things off with some tips for peaceful visitation. First and foremost, the people of Suriname enjoy a healthy, diverse spiritual life. The country is home not only to several beautiful religious temples (more on that in a bit), but those temples are massive and actively visited by the locals. So, just be cool and keep any religious reservations you might have to yourself.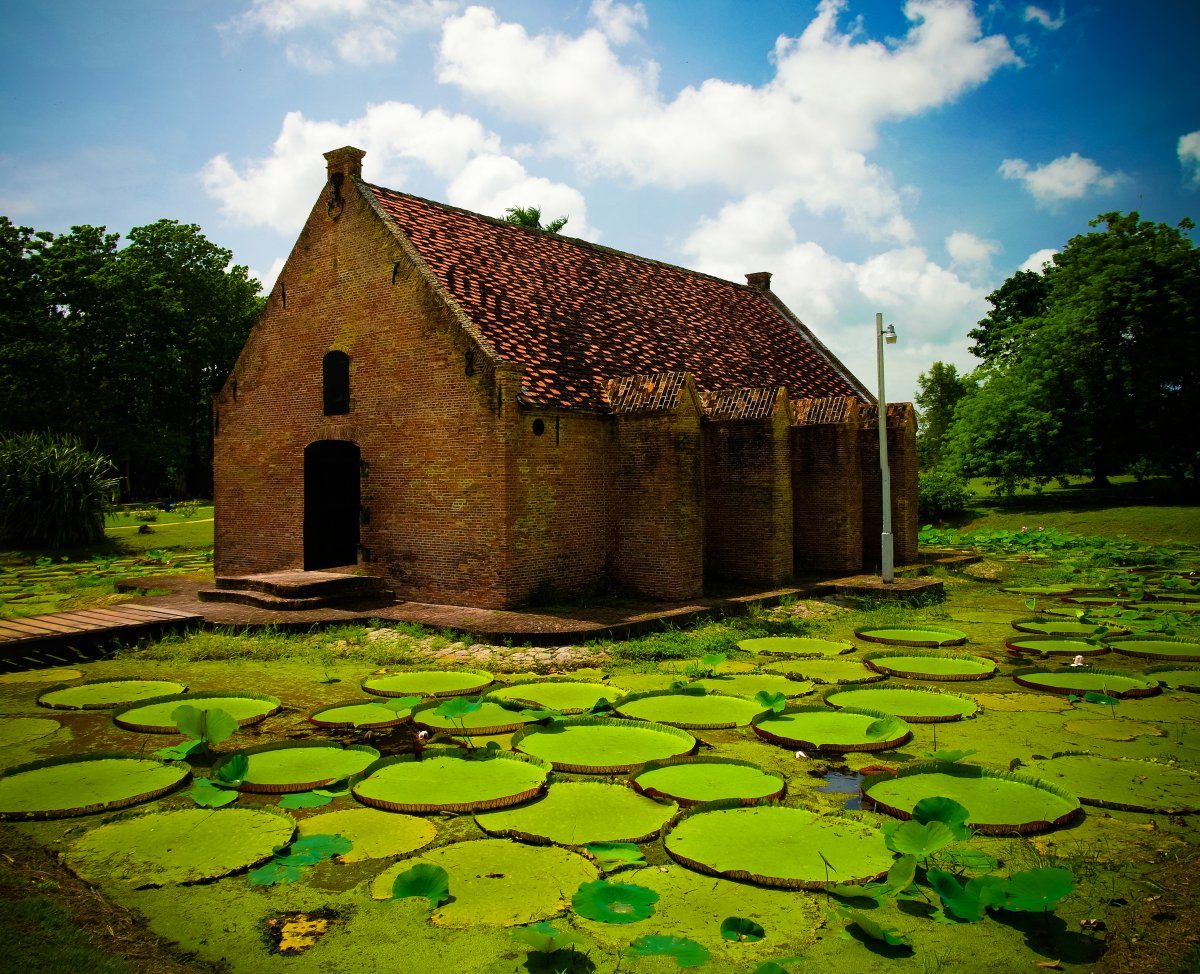 2. … and Avoid Talking Politics
In 2010, Suriname elected a man named Dési Bouterse as their ninth president. The thing is, other nations have an interest in Bouterse, as well. The Netherlands, for example, wants to get their hands on the guy for trafficking 474 kilos of cocaine. There are two sides of that story (probably), but unless you've got a serious interest in dictatorial practices, it's probably not a good idea to get on the subject of politics when you're visiting Suriname.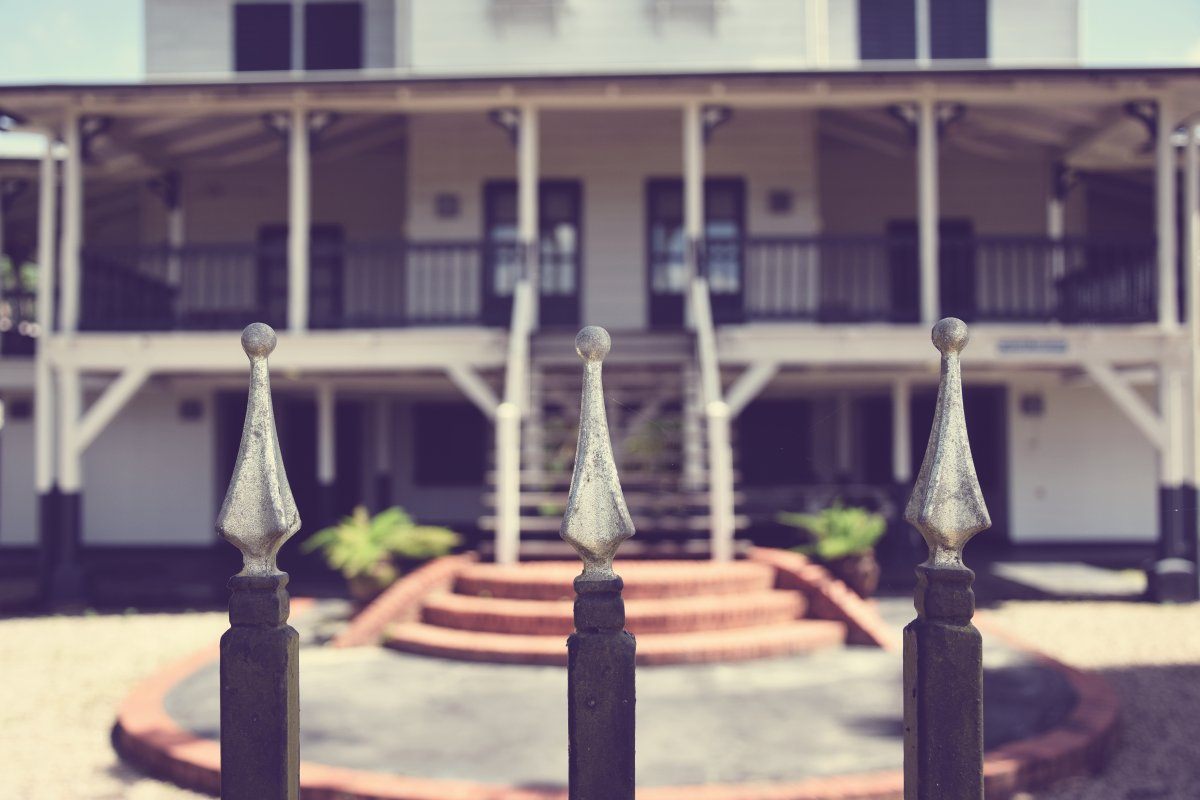 3. Take the Time to Wander Around Paramaribo
When you fly into Suriname, you'll naturally end up in Paramaribo, the capital. Do yourself a favor and take some time to walk around the small city for a few hours. Though only about a quarter million people live in Paramaribo, the cultural diversity is jaw-dropping. The sheer variety of, Asian, Dutch (obviously), and Caribbean influences will make your head spin most delightfully. The capital city is also one of the continent's safest and cleanest, so you don't have to worry too much about crime.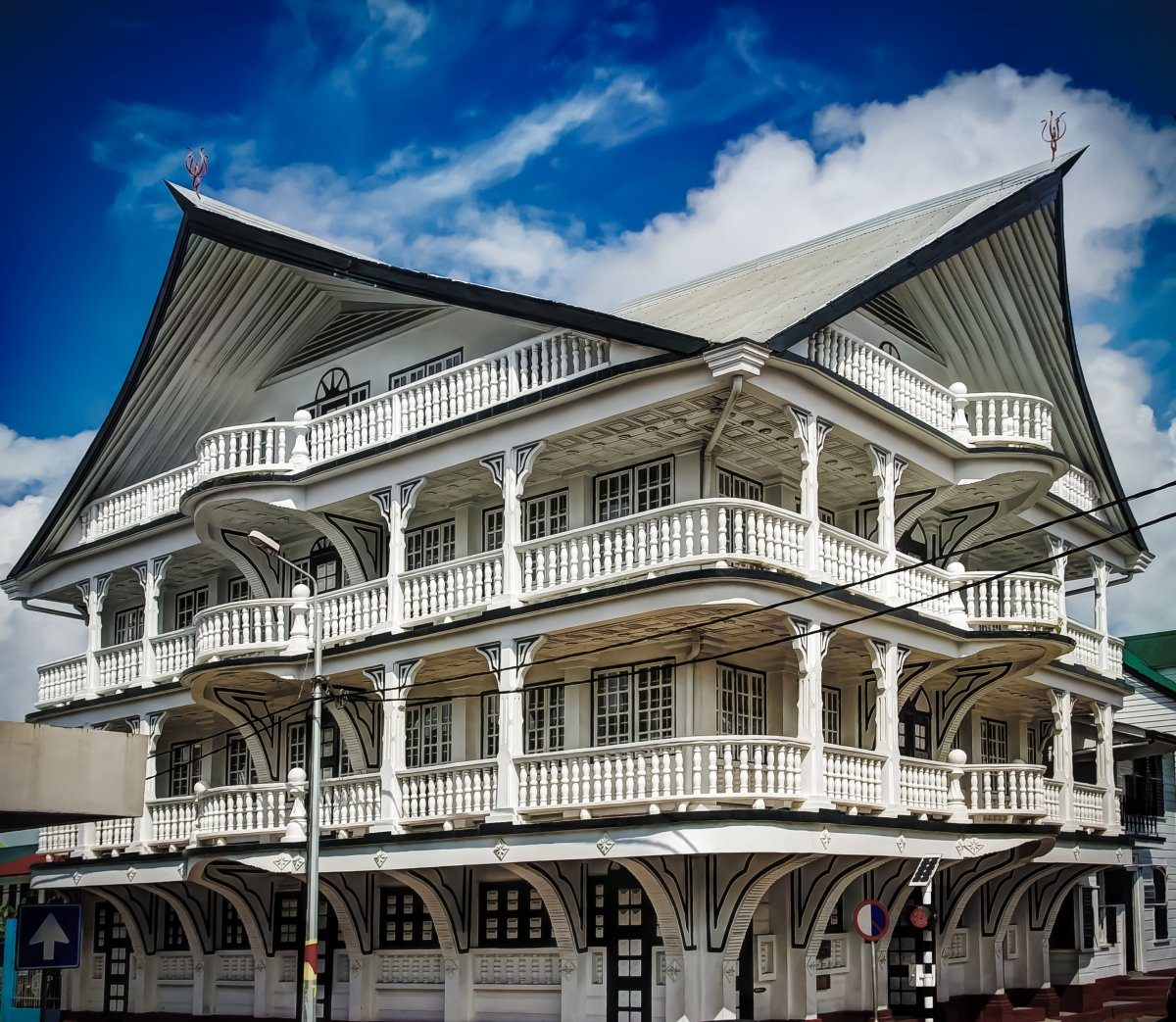 4. Try to Pronounce Onafhankelijkheidsplein
While visiting Suriname, it's worth checking out the country's historical buildings in between trips to the beach. Historical square Onafhankelijkheidsplein is the perfect jumping off point to see the Presidential Palace (which is only open to visitors on November 25) and check out some of Suriname's most interesting colonial architecture.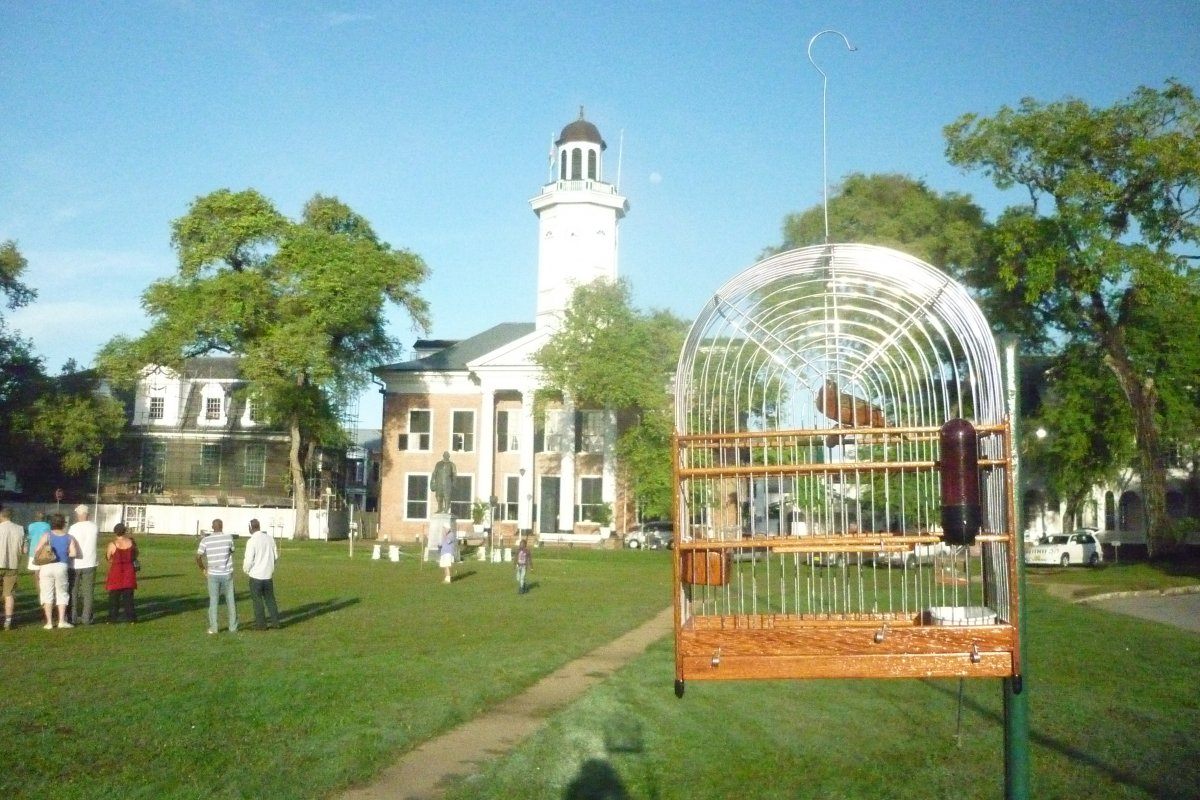 5. Check Out the Wildlife at Palmentuin
Right in the city of Paramaribo (and a hop, skip, and a jump from Onafhankelijkheidsplein) is a massive collection of towering royal palm trees. Known as the Palmentium, the haven is home to several species of tropical birds and a family of capuchin monkeys.
6. Get a Bite at Zus & Zo
Housed in a gorgeous old Colonial building, Zus & Zo is a restaurant that serves authentic Caribbean cuisine alongside some inspired takes on traditional bar food. If you're out and about and you're looking to experiment (but not too much), then Zus & Zo is a great place to check out.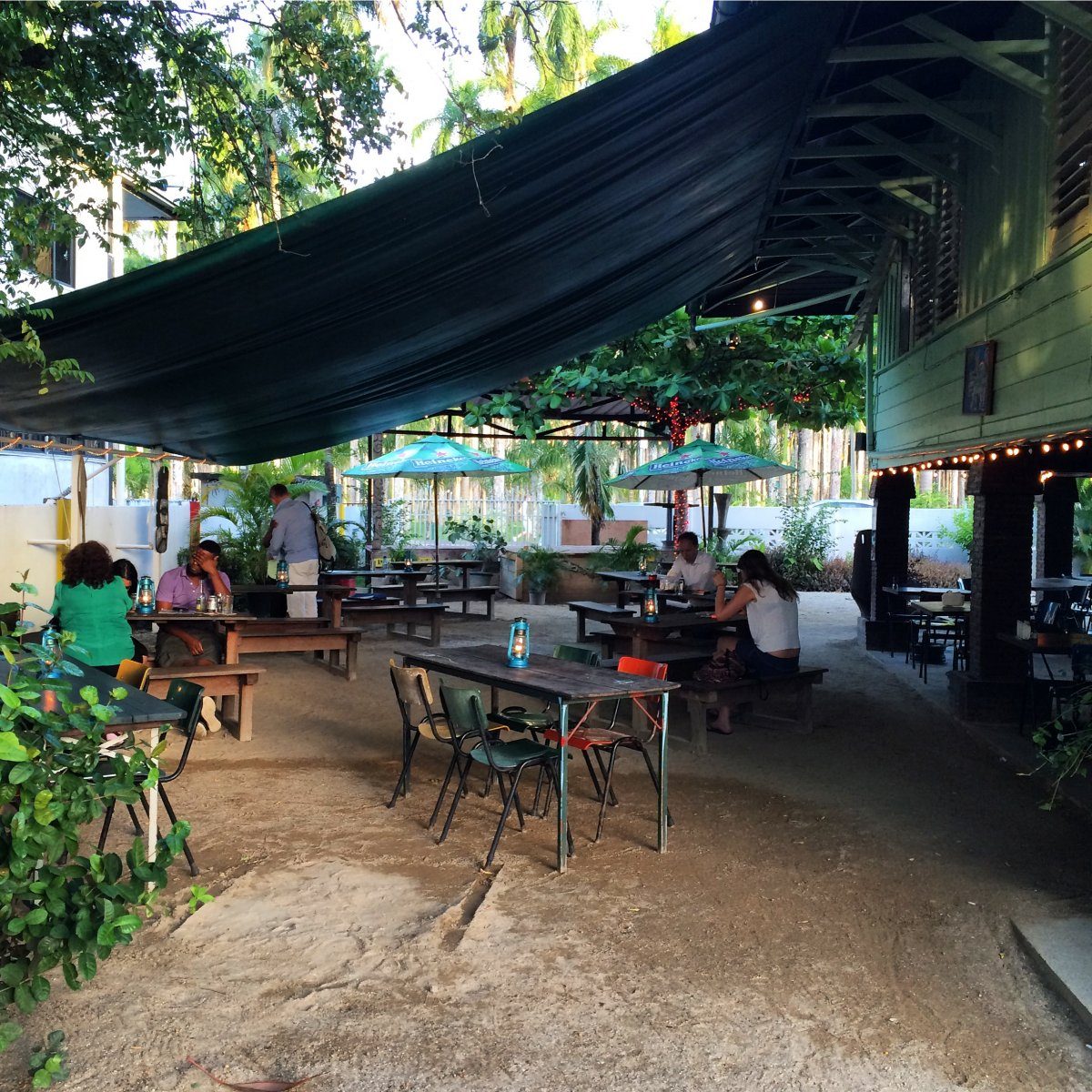 7. Visit the Central Market
Looking for some unparalleled people watching, or just the world's freshest piece of tropical fruit? Then start your day at the bustling Central Market in the capital city of Paramaribo. The first-floor hums with shoppers perusing the day's haul of meats, fish, and veggies, while the second story is an old-world-style clothing stalls. The nearby 'Witch Market' is perfect when you need a refill on your powdered raven's bone.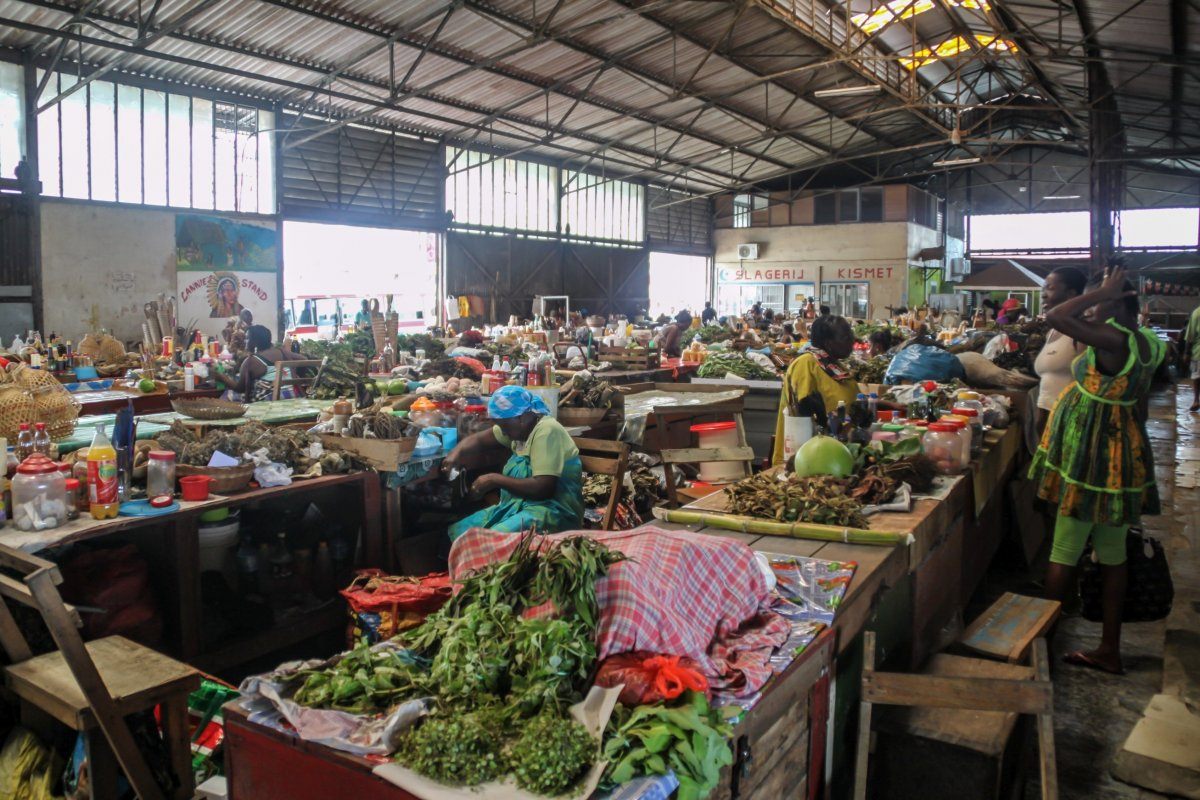 8. Eat Under the Stars at the Garden of Eden
When you're on vacation, it's never a bad idea to plan at least one evening where you grab a world-class meal. Fortunately, Suriname more than delivers. For some fantastic Thai food, head to the Garden of Eden in Suriname's capital city. Visitors and natives alike rave about both the menu and the incredible outdoor experience.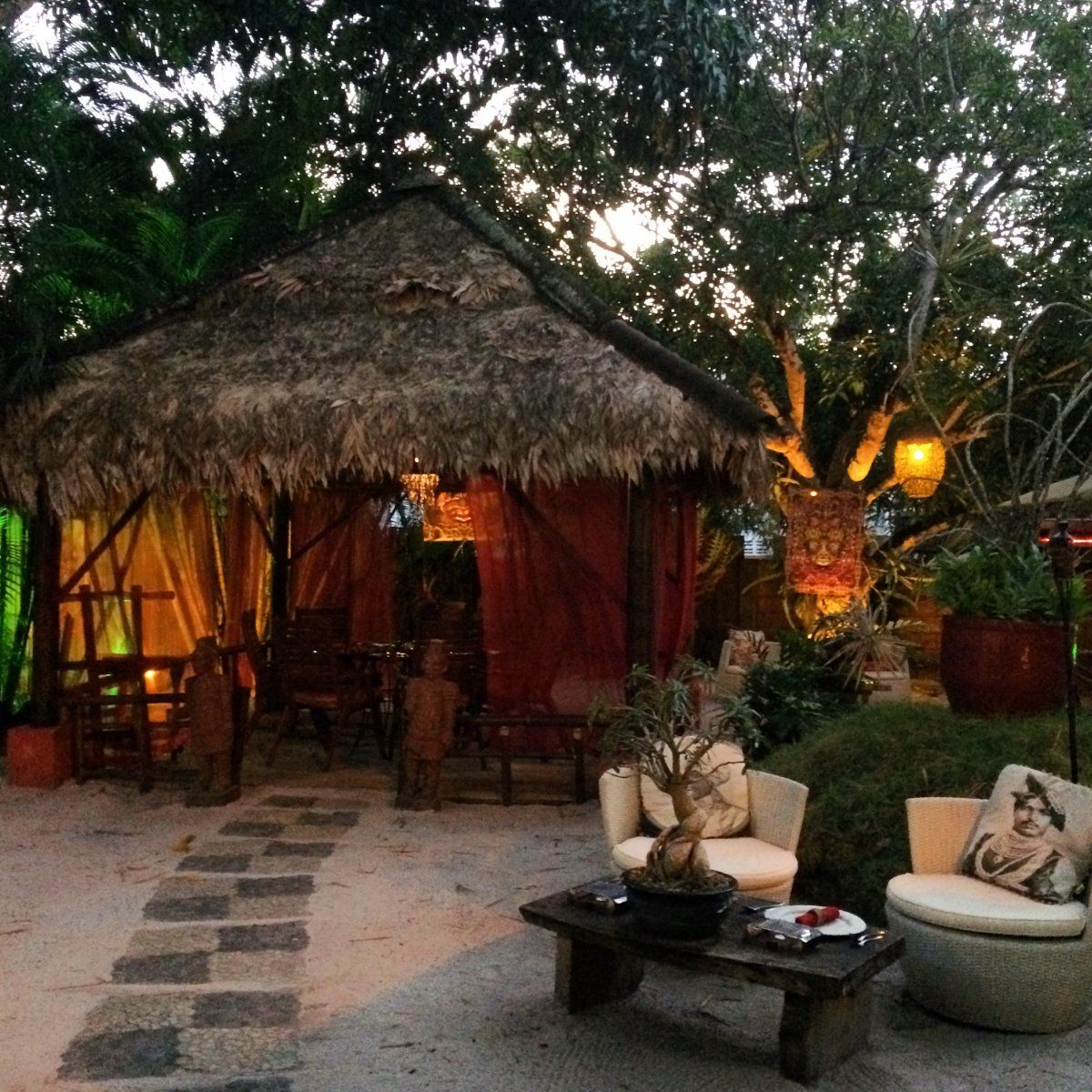 9. Explore the Local Art Scene at the ReadyTex Art Gallery
You can spend two hours or two weeks exploring the five beautifully-curated floors of art crafted by Suriname's local artists. Paintings, sculpture, and more experimental forms of expression await curious travelers. Even if you've had the opportunity to hit the best art galleries in the world, there's something to surprise you at the ReadyTex Art Gallery.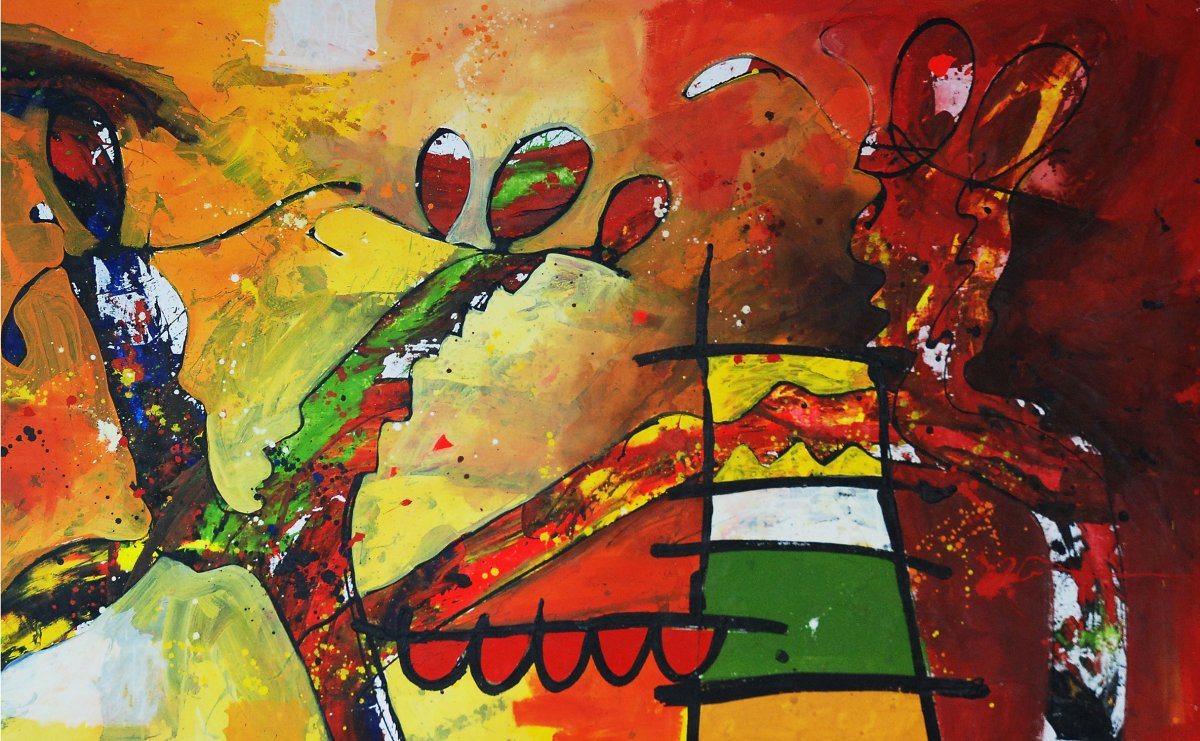 10. Pay Homage at Mosque Keizerstraat and Neighboring Neveh Shalom Synagogue
Paramaribo's Mosque Keizerstraat holds the record as the largest mosque in the Caribbean. The Muslim community in Suriname reaches back all the way to 1929. It has swelled ever since, drawing notoriety from prominent practitioners of the Muslim faith. In 1979, for example, boxing legend Muhammad Ali visited Mosque Keizerstraat. Right next door to the mosque is Neveh Shalom Synagogue, one of the most expansive synagogues on the continent.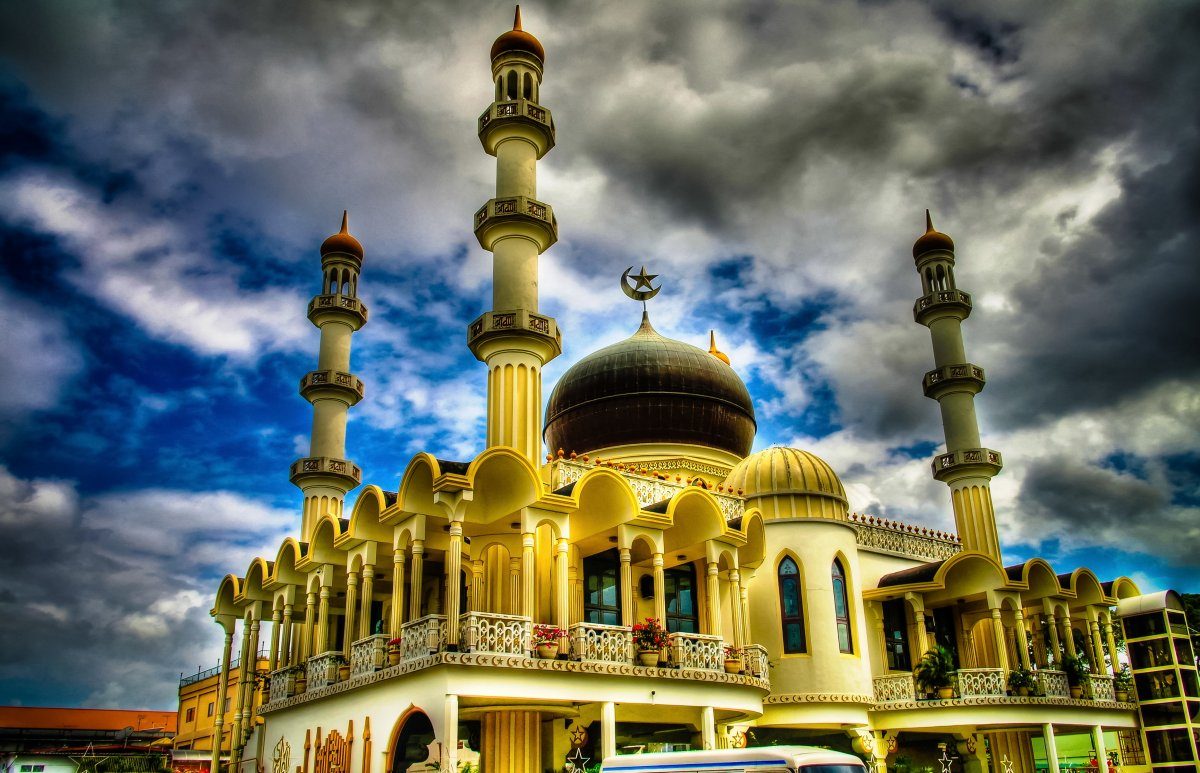 11. Take a Tour of the Het Surinaamsch Rumhuis
A tour through the distillery at Het Surinaamsch Rumhuis might leave every other alcohol-tour you've ever taken feeling a little pale by comparison. At this rum house, the tour begins with a shot. Then, it's through the production distillery to the tasting room, where you'll sample every type of rum on offer. Then you can stick around after to savor some cocktails on the Het Surinaamsch Rumhuis patio.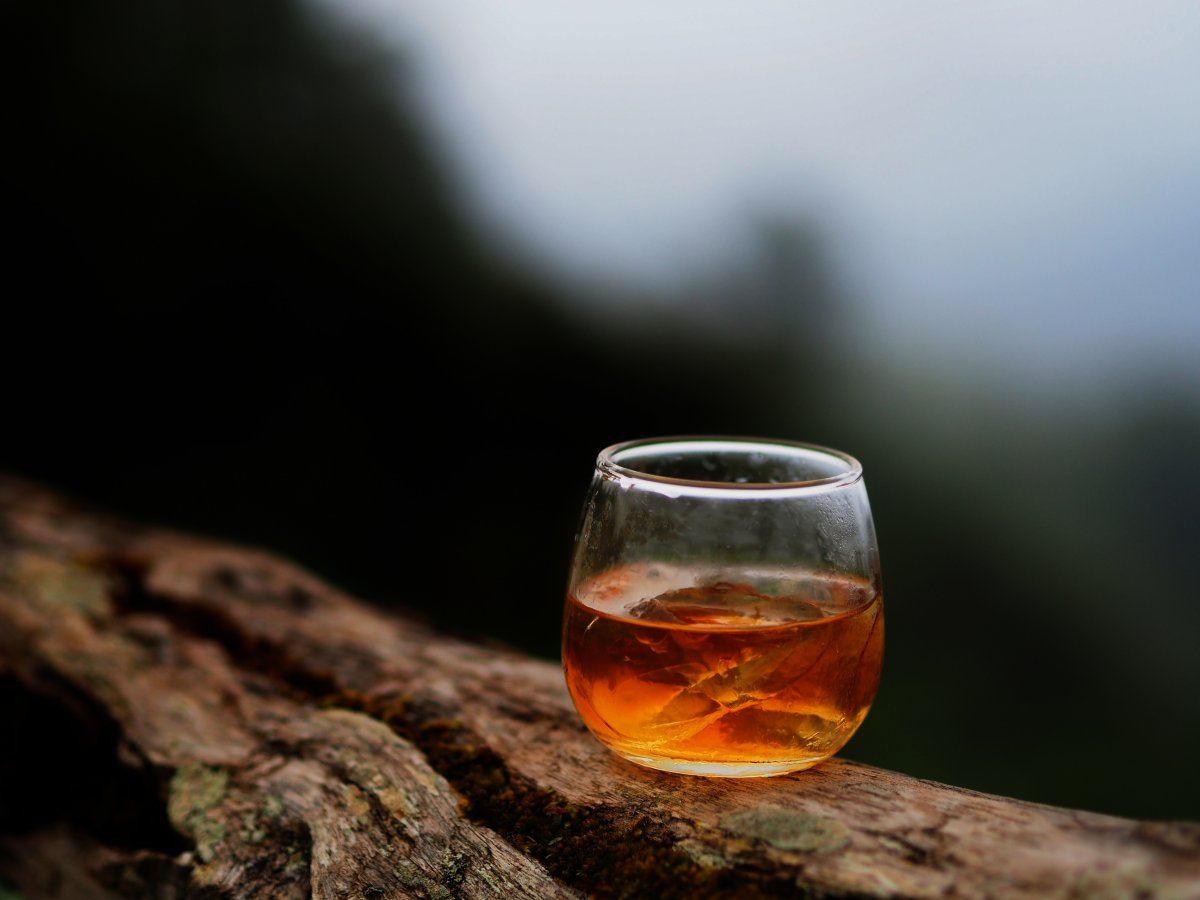 12. Stop By the Saint Peter & Paul Cathedral-Basilica
Within Suriname, the Saint Peter & Paul Cathedral-Basilica is known simply as "the Cathedral," so widespread is its fame. The officially designated minor basilica is considered the largest wooden structure in the Western Hemisphere. It might also be one of the most lovingly-carved structures in human history. Even if you're not on the Jesus train, it's worth stopping by the Cathedral to see the craftsmanship that went into its construction.