Tourists are often wary of traveling to certain destinations that maintain a reputation of being "unsafe". This can be because of high crime rates, political corruption or unhealthy amounts of pollution. We've compiled a list of the 11 worst travel destinations around the world based on these factors. Some destinations have the potential to be interesting tourist sites, but government officials must improve safety and wellness standards before travelers will feel comfortable visiting them.
1. Kiev, Ukraine
Kiev is the capital and also the largest city in Ukraine. However, recent riots have left this industrial metropolis in ruins. Over 4,000 rioters are dead and thousands more injured following a dangerous war that began with demonstrators arguing for Ukraine to join the European Union while government officials fought to maintain the country's independence. Once a bustling tourist city, Kiev has seen a significant decline in travelers over the last year. Due to safety precautions traveling to Kiev at this time is not recommended.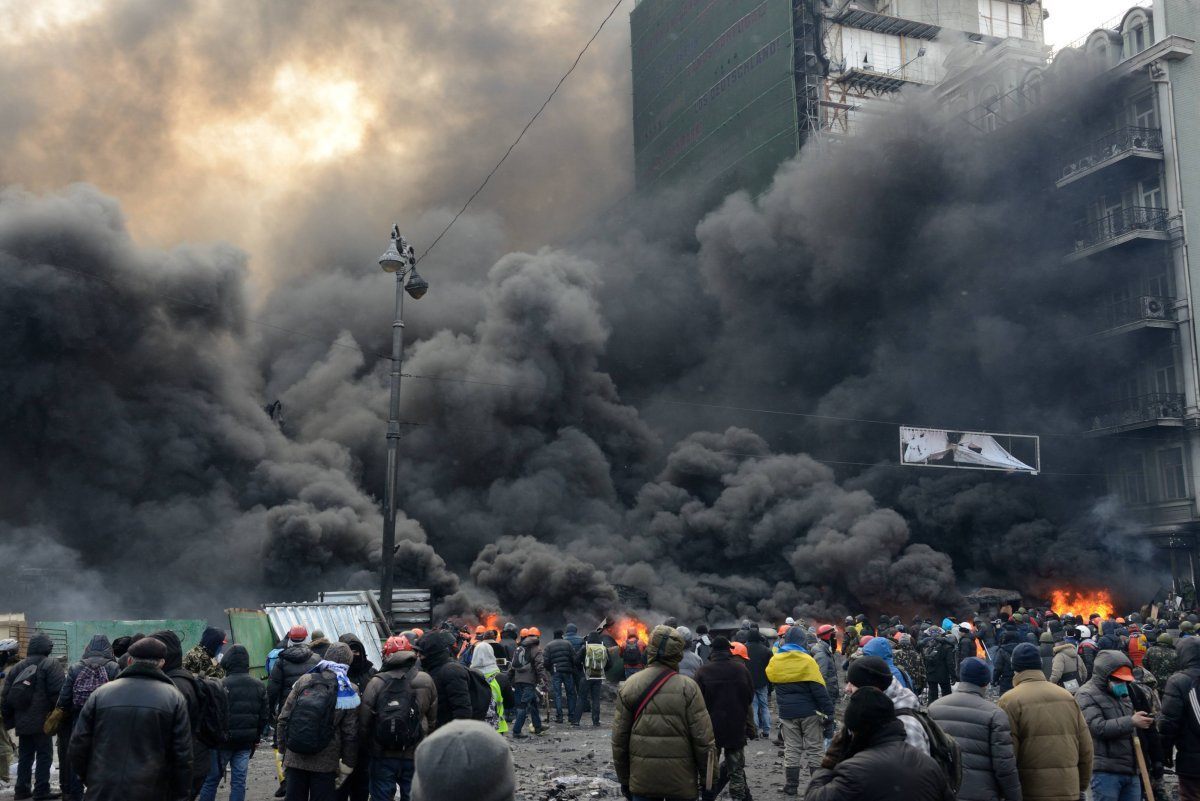 2. Port au Prince, Haiti
Haiti has never been a thriving tourist destination, but ever since the 2010 earthquake that killed over 100,000 people, Port au Prince has been falling even further into decline. Basically a city of slums, Port au Prince lacks basic healthcare and education systems and is stricken with severe poverty. Violent crimes occur daily in the capital city as thousands of criminals who escaped from jail during the earthquake have not be captured. Locals are purposefully kept far from tourists, making the experience hardly authentic for travelers who visit there.
3. Damascus, Syria
Syria has been ensnared in a violent civil war since March 2011, with uprisings and protests taking place daily against President Assad's regime. Then in August 2013, Assad's troops used chemical weapons against Syrian citizens. The continuous violence has caused a temporary suspension of commercial flights and closure of roadways. The threat of terrorism and kidnapping is very high in Damascus and the surrounding suburbs. While its a historically and culturally rich city, the Foreign and Commonwealth Office advises that Damascus is one of the worst travel destinations in the world right now.
4. Mogadishu, Somalia
Recently named by the US State Department as the most dangerous place on Earth, Mogadishu is not expected to be a popular tourist destination anytime soon. Mogadishu is not only the headquarters for pirates in the Horn of Africa, but new violent terrorist organizations are forming everyday. The Somalian city has been embroiled in a deadly civil war for years. Not surprisingly, travel to Somalia is highly discouraged.
5. Pyongyang, North Korea
The only American who has been warmly welcomed into North Korea recently was basketball superstar, Dennis Rodman. Unless you look like him, don't expect to be able to wander freely around the country. Tourists are allowed to visit Pyongyang but only under the supervision of accredited tour guides, and the tours themselves are strictly regulated and restricted by the government. Only about 3,000-4,000 westerners visited North Korea last year on these state-run tours.
6. Ciudad Juarez, Mexico
Considered one of the murder capitals of the world, vacationing in Ciudad Juarez is not recommended. Currently in the midst of a violent drug war, this Mexican city is severely corrupt and poverty stricken. Kidnappings occur almost daily. Vicious drug lords looking to maintain a stronghold of the drug supply to the American market often murder innocent victims to maintain fear in this border city, making it one of the worst travel destinations in the world.
7. Bogotá, Colombia
The capital city of Colombia was once regarded as one of the most violent in the world, and today it still stands as the eighth most dangerous city in the world. Bogotá is ridden with violent crime and drug-related attacks. Terrorist groups and other criminal organizations continue to kidnap and hold civilians, including foreigners, for ransom or as political bargaining chips. The US State Department issued a travel warning earlier this year to inform travelers of the current state of Colombia. If you must travel to Bogotá, do so with extreme caution.
8. Dhaka, Bangladesh
Between the standstill daily traffic, the numbers of vagrants and the horrific air pollution, visitors will feel suffocated in Dhaka. The city's nearby river is beautiful, but also severely polluted. Dhaka's political system is highly corrupt and proper healthcare and infrastructure systems are lacking in this capital city. Bangladesh does have the potential to be a tourist-worthy country, but government officials must improve humanitarian concerns and cleanliness standards in Dhaka before we would recommend it.
9. Skegness, England
Once thought of as quaint seaside town in northern England, Skegness is now a pile of dirt bordering the North Sea with a run-down amusement park idly resting on the land. Brits frequent this disappointing town hoping to spend some time at the beach, but traveling to Skegness has become a joke. The town, which appears to be stuck in the past, offers very few attractions for tourists to enjoy and is overpriced. This is one of the worst travel destinations in the world not from a safety standpoint, but you will be let down if you visit.
10. Port Moresby, Papua New Guinea
Papua New Guinea's capital city is known for its frequent gun battles and lawlessness. First-time visitors will find the city intimidating and confrontational. The crime rate is unusually high with robberies, car-jackings and muggings taking place daily. Port Moresby is replete with waste and pollution and offers few attractions for tourists. If you must make it a stopover point on the way to another South Pacific destination, don't plan to stay long.
11. Moscow, Russia
In a recent TripAdvisor survey, Moscow ranked as one of the worst cities for tourists to visit. The ranking criteria included hotel offerings, the friendliness and helpfulness of its citizens, crime rates and value for money. In 2008, Moscow was voted as the most unfriendly city in the world. Moscow also experiences extreme weather conditions during most months, making travel extremely unpleasant. Political corruption and bribery levels are high in Russia's capital city and street crime rates are increasing. Even the police are known to scam tourists. We recommend visiting neighboring St. Petersburg instead.