Nothing in the world quite compares to the experience of hiking through the mountainous jungles of Rwanda in search of the elusive and beautiful gorillas that live there. These critically endangered species will leave you feeling inspired and serene in equal measure. While it might not be your first choice for your next vacation, with some smart planning, a few days of roughing it in the mountains of Rwanda can be a life-changing experience. Here's how to make the most of your journey.
1. Stay Safe in Rwanda (Which Isn't Super Tough)
Things in Rwanda are most stable from a political standpoint, but there are a few things you should avoid if you want to steer clear of trouble. First, stay away from large crowds and demonstrations; they attract trouble you don't want. Second, stay away from the area that runs along the border between Rwanda and the Democratic Republic of Congo, a nation where things aren't so peaceful. Third, avoid walking alone outside after dark and keep your valuables on the down-low. You know, pretty much the regular stuff you'd do to avoid issues in a big, foreign country. Other than those natural precautions, you shouldn't have any trouble navigating the cities and gorgeous terrain of Rwanda.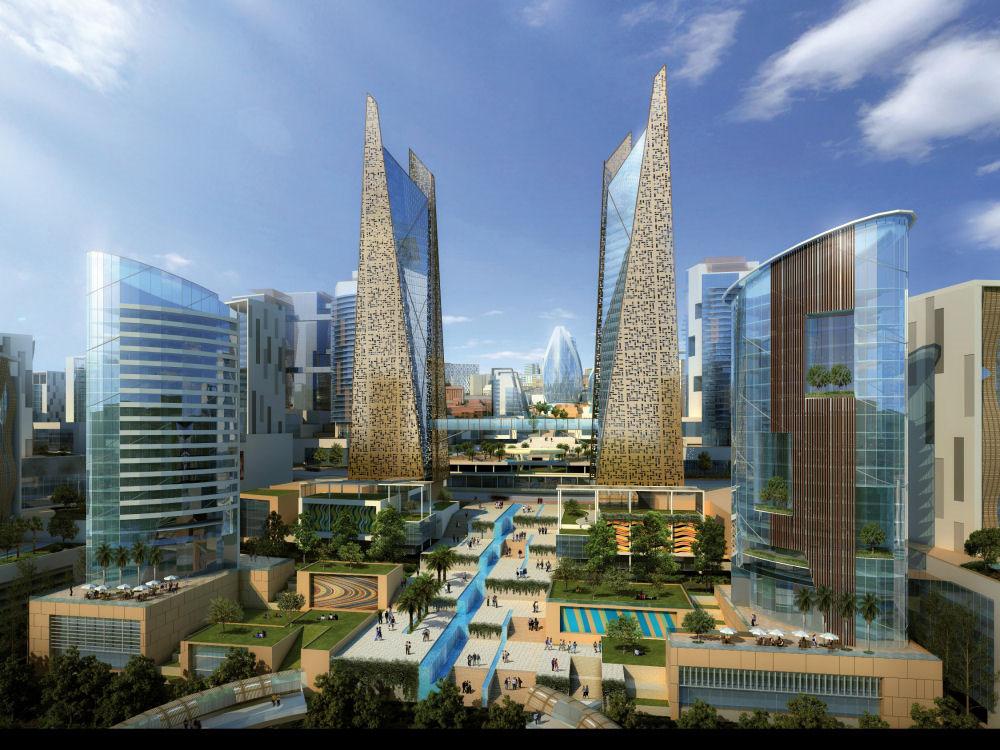 2. Rwanda Gorilla Watching Is for Everyone
Site-seeing tours throughout Rwanda — like the ones that can be found in Volcanoes National Park — are easily accessible from the country's capital of Kigali. Gorilla trekking in Rwanda will save you six hours in a car or the extra cost of a chartered flight. What's more, the practice is extremely organized across the country, which makes it a breeze to plan a trip.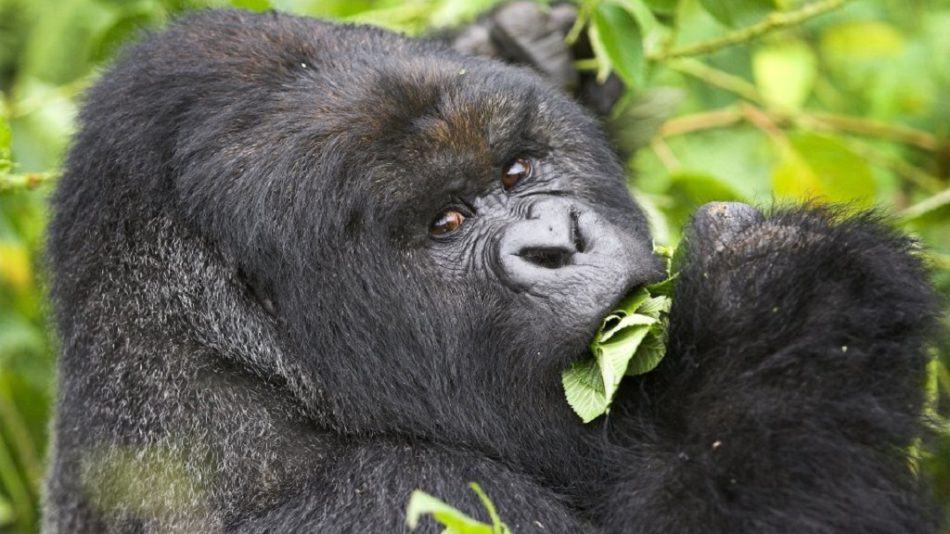 3. Go During the Country's Dry Season
Though the weather in the mountains doesn't change that much from month to month, there are two periods of the month when the trip is easier and the gorillas are easier to spot. From December through February and June through September — Rwanda's "dry" season — things are much more tourist friendly.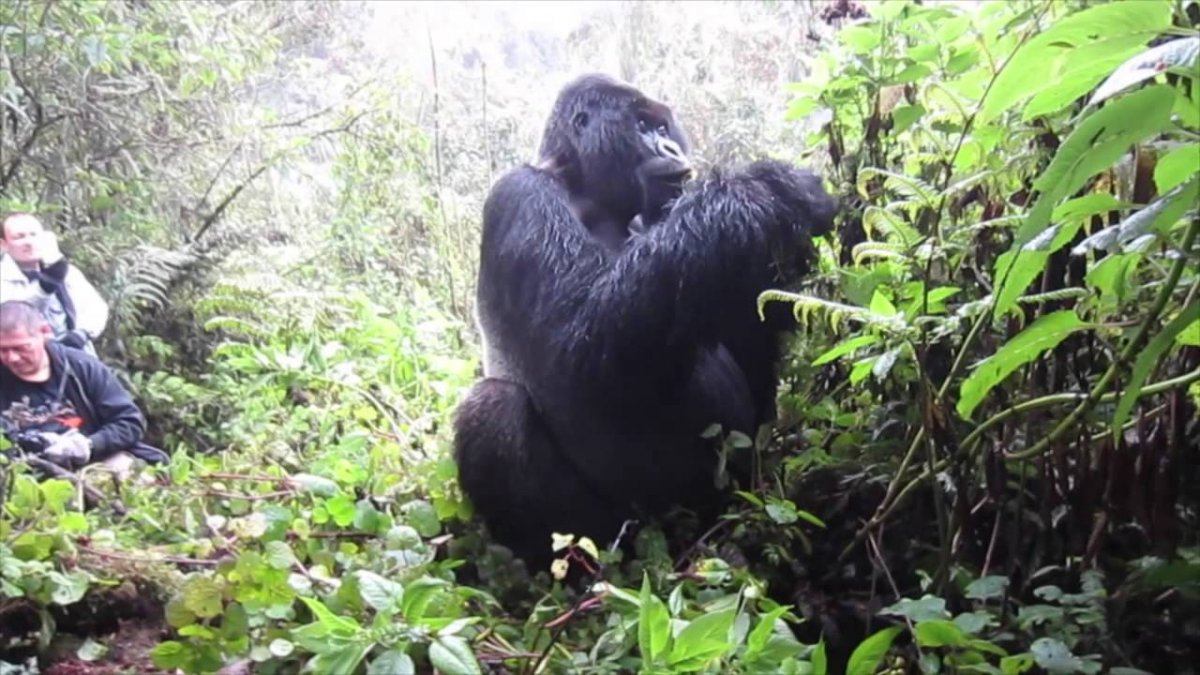 4. Plan for Cooler, Moist Temperatures
For those people who don't spend a lot of time outdoors, it's worth mentioning that the mountains of Rwanda will be a full 20 to 30 degrees cooler than the cities. So, don't plan for eighty degree weather, plan for fifty and sixty degree weather. Even during the dry season, the mountain forests are humid and wet, so you should make sure you're equipped with clothes and a bag that keeps you and your belongings dry. It's also a good idea to bring along some solid mountain boots or even galoshes with good tread to insure that your feet stay dry and you can navigate the tough terrain.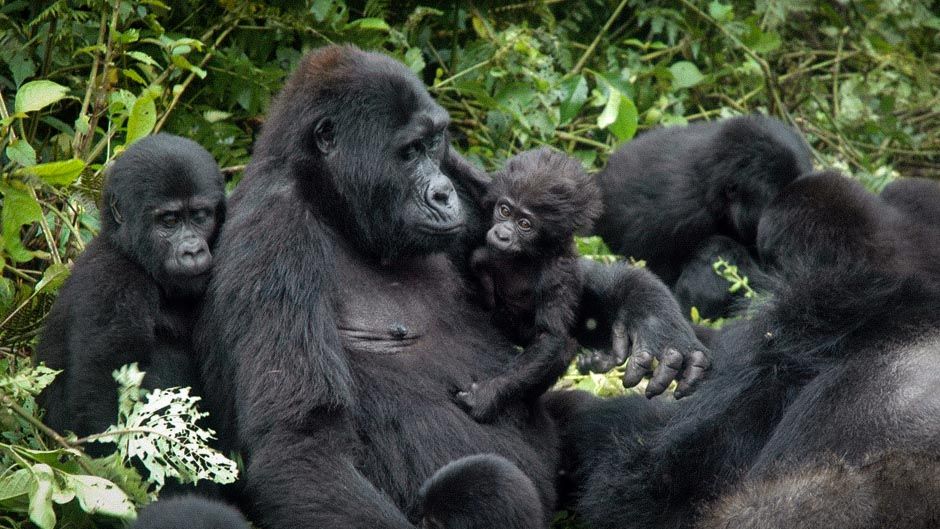 5. Research the Expenses
Any country that plays host to gorilla-trekking tourists charges a decent amount for a permit to go gorilla sight-seeing. In Rwanda, that means forking over $750, but the price can change, so make sure to do some research before heading over. What's more, you should also consider hiring a porter to help you navigate the mountain path toward your gorilla site. There are a lot of little expenses that will come up that you might not be aware of.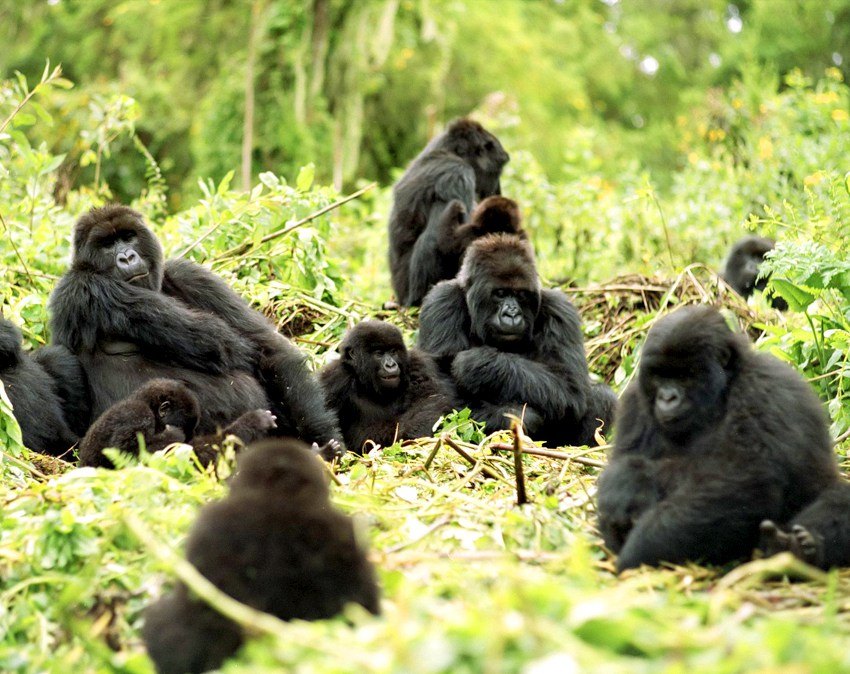 6. Know Yourself and Your Limitations
Okay, sure, you flew halfway around the world and you're entitled to see gorillas the way you'd like to see them. That being said, no one wants to be the person who holds up a trekking tour because they're too winded or too exhausted to continue. There are tours on offer that cater to every fitness and expertise level, so be realistic about what you're capable of doing and choose your tour accordingly. You'll end up having more fun in the long run.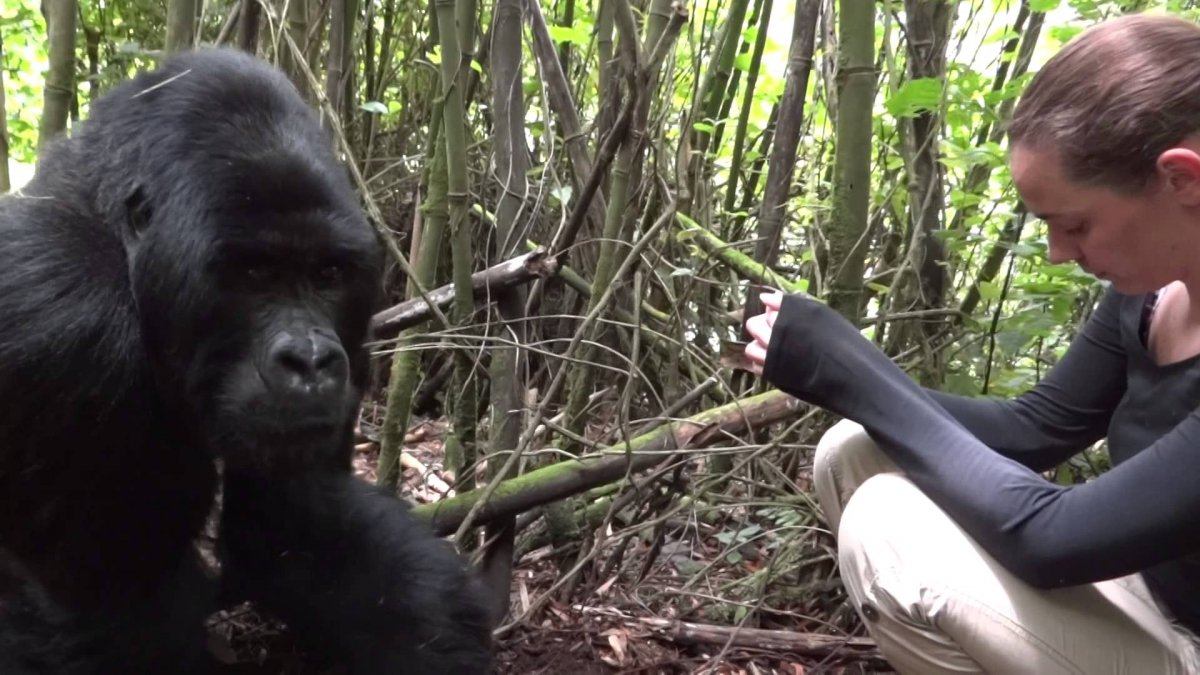 7. Exercise Before You Travel
Yes, okay, exercise was created by the Devil to give us all a little taste of Hell on Earth. That's just a fact. That being said, understand that in a lot of cases the best gorilla sightings are those that take a little while to reach. So, why not start hiking in your home town in the months leading up to the trip? There are trails pretty much everywhere in America, so take advantage of them. You'll get used to walking rough, uneven terrain, you'll build up your stamina for the eventual gorilla trek, and you might accidentally find yourself having some fun.
8. The Groups in Volcanoes National Park Are Famous
What that means for you, the traveler, is simple: you can actually research the goings-on of the various gorilla groups that live within. When you're about to take your tour, you can request to see a specific group to meet the stars in person. Let's say you want to meet a particularly noteworthy group, or you're intent on seeing some gorilla babies. Studying before the trip is a great way to make sure your travel goals are achieved.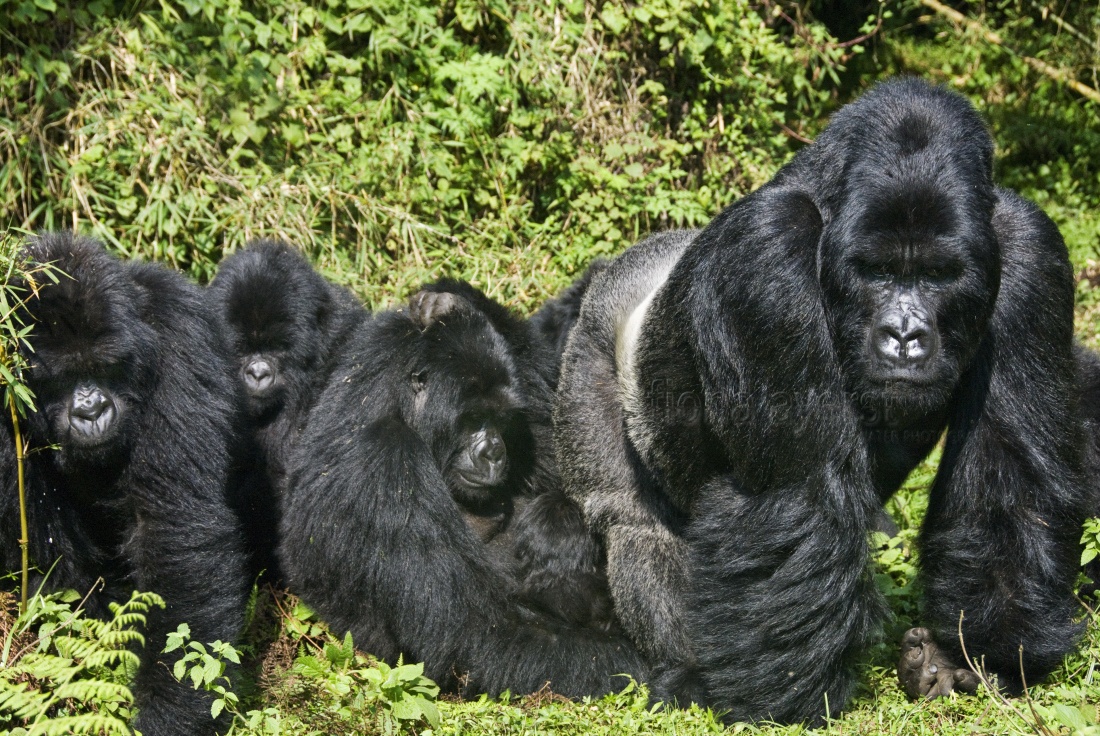 9. Research How to Behave Around Gorillas
Remember that when you're approaching these gorillas, you're in the wild. There isn't a security guard waiting to help you out of a jam, and one of these gorgeous creatures could snap you in two without breaking a sweat. So, remember that you should avoid eye contact, crouch down and act submissive if one approaches you, don't go trekking while you're sick, and a few other simple rules of etiquette and you'll be fine.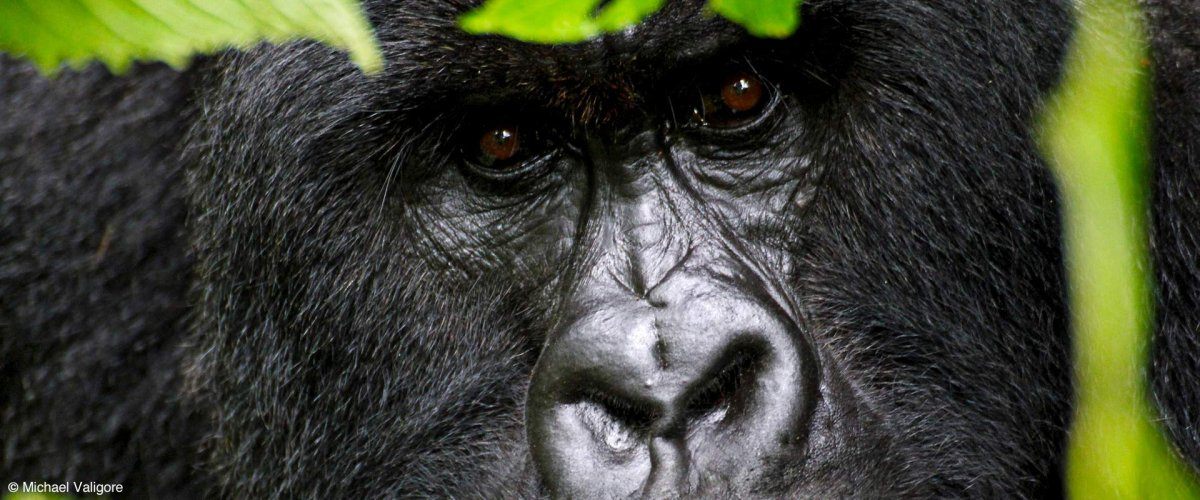 10. Don't Hesitate to Use a Tour Service
Do a little bit of internet'ing and find a tour company that will help you navigate the somewhat complex process of making sure you travel through Rwanda safely and legally. For a service charge, they'll get you your permit and get you to the starting point with no fuss.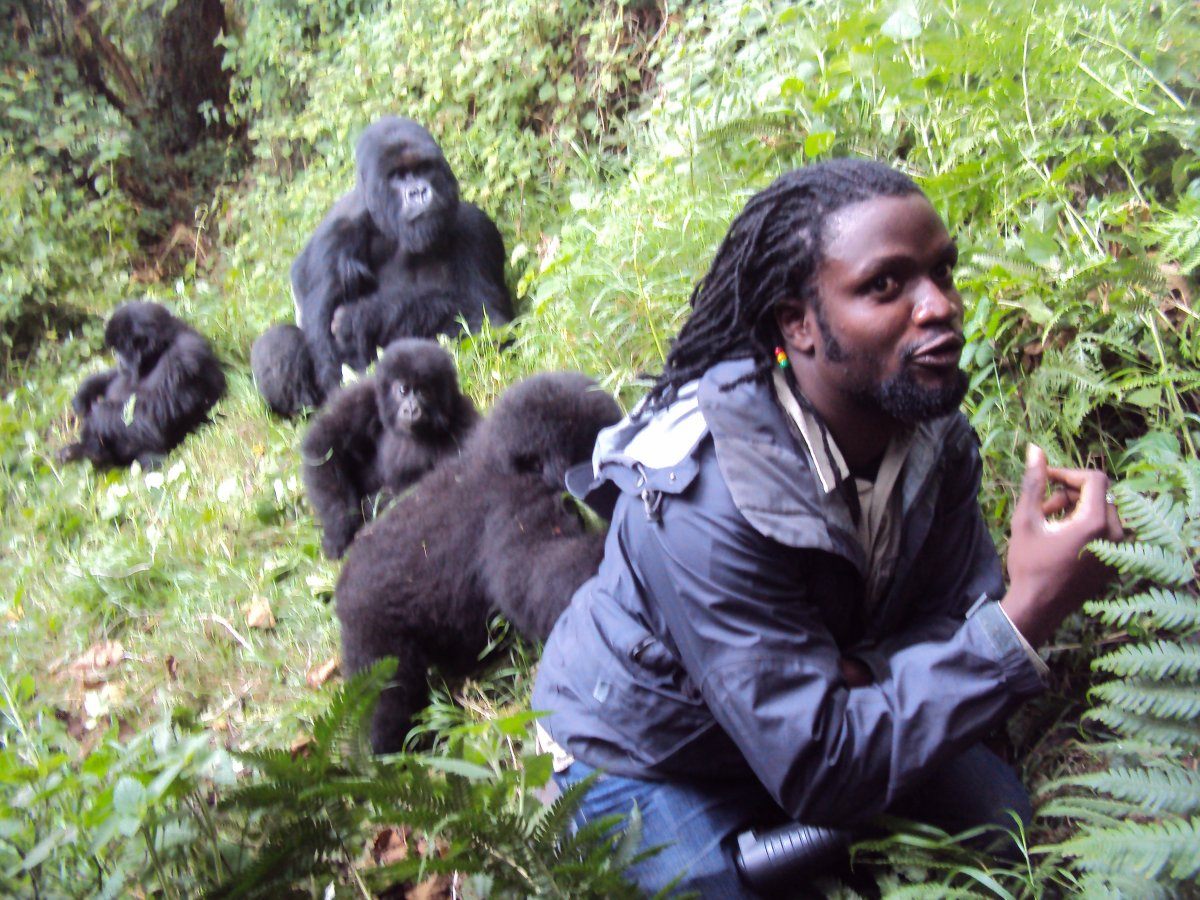 11. You Get One Hour and That's That
The time you're able to actually spend with the gorillas in Rwanda's mountain is limited to one hour. The goal is to ensure that the groups aren't overexposed to humans. It will go quickly, so make sure that you soak up the experience. These endangered animals are majestic in a way that a zoo trip can't capture, and you may only get one shot at it, so make sure to enjoy it.