Hotel stays can be frustrating, expensive and downright disappointing, but they don't have to be. If you're a bit assertive, a tad creative and maybe a little deceitful, you can sometimes get more than just the minimum out of your accommodation. Want to get some perks or save some money? We've compiled a list of handy hotel hacks to help you get the most out of your stay. They might not always work, but are certainly worth a try.
1. Offer a Review
If you are hoping for a little something extra, such as free breakfast or an upgraded room, it might help to drop the review line. Simply saying something like, "Are you on TripAdvisor? I would love to write a review" might just get you some sort of perk, depending on what the hotel has to offer. It's worth a shot.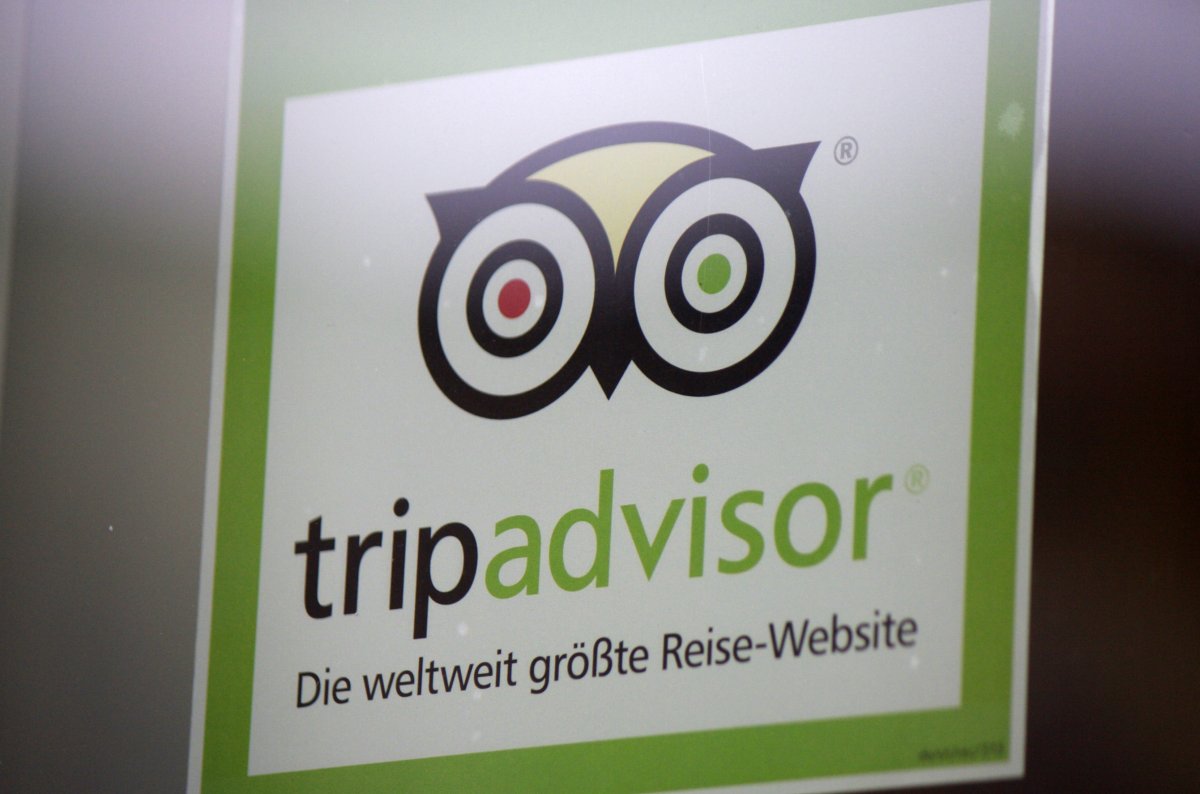 2. Free Mini Fridge
Some hotels charge extra to have a mini fridge in your room, often with a cheeky "delivery fee" tacked on, too. This can be around $20 extra per day, which adds up considerably. Here's a hack that might let you get one for free. Simply tell the check-in agent that you have some dietary restrictions or medication that requires refrigeration and, voilà, they might comp you a free fridge as a customer courtesy. If you're not comfortable with a little white lie, use buckets of ice to chill your beverages, restaurant leftovers and snacks.
3. Slip Them a $20
Although it's akin to taking a bribe, slipping your hotel clerk a $20 is one of the best ways to get what you want. You have to be subtle and swift about it, however. When taking out your credit card for the room, remove a folded bill along with it and ask, "Do you have any complimentary upgrades available?" Chances are, if they can swing you a perk, they will, and the money will be exchanged as a "tip" for good customer service. If they can't, they shouldn't take the cash. This trick doesn't work everywhere, but it is widespread in places like Las Vegas.
4. Keep the Power On
Some hotels have converted to a "green" system that connects your room to electricity only when you are in the room with your key card inserted in the slot by the door. This means when you are out of your room, there is no air conditioning, no heat and your gadgets aren't charging. We're all for being eco-friendly, but sometimes this is inconvenient. Try sticking a different card into the slot – an old credit card, a loyalty points card, even a business card works sometimes. That way you can return to a warm or cool room with fully charged electronics after a day out on the town.
5. Book From you Mobile App
Last-minute hotel deals are found more often on mobile apps rather than hotel websites. Basic rates can be lower when you book through your mobile device, too. Always check the app and compare it to the online price before booking. A little thumbwork can save you a lot of money.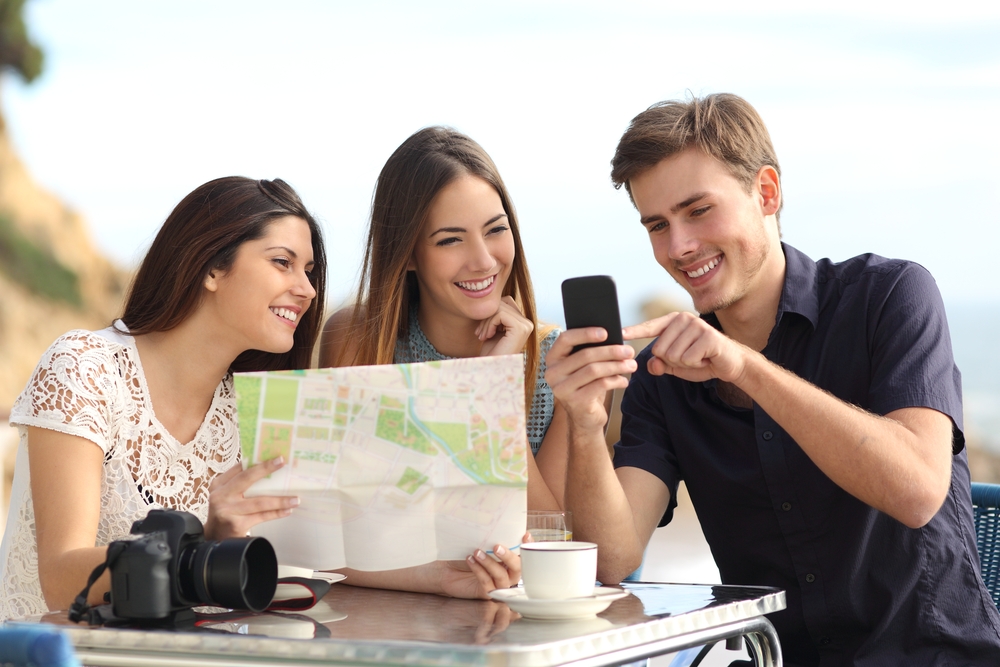 6. Call the Hotel and Book Directly
Often calling the hotel and asking for their best price results in a lower rate and a better room. When you book online or through a consolidator, chances are the least desirable rooms are automatically assigned to you. If you call the hotel branch directly, though, you can speak to a live agent (or go up the ladder to talk to the hotel manager), inquire about the rooms available and ask if they have any unpublished rates. You will often get a better price as the hotel doesn't have to pay third-party commissions. This also gives you the opportunity to let the hotel know about any special occasions or requests you may have. Granted, they can't accommodate everything, but if you don't ask, you don't get.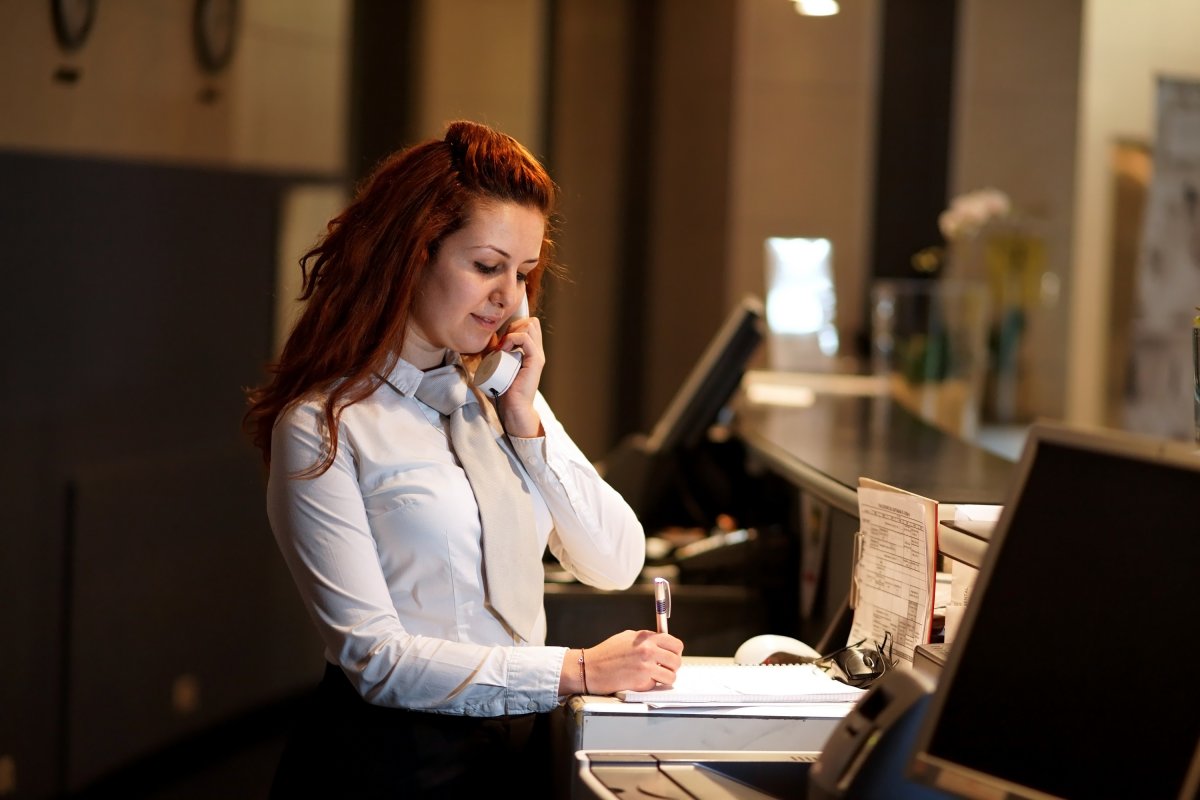 7. Cook Your Own Food
Want to be a real thrifty traveler? Use standard hotel room appliances like the coffee pot, tea kettle, hair dryer or iron to cook some basic meals. Boil up hot water in the coffee pot or kettle to make instant oatmeal, boiled eggs, soup, ramen noodles, pasta, steamed vegetables and the like. You can use the coffee pot "hot plate" to make quesadillas or warm up canned goods. Use the iron to make grilled cheese sandwiches or to press paninis (cover in foil first). Of course, there are other meals you can make without heat – a jar of peanut butter and a loaf of bread can go a long way. Don't make anything too messy or smelly or anything that might be a fire hazard, but avoiding restaurants and room service can make a big difference to your travel budget. Most hotels will loan you cutlery and dishes for in-room use, or you can pack a few plastic or disposable plates and utensils from home.
8. Join the Loyalty Programs
This is one of those no-brainer handy hotel hacks that anyone who travels more than once a year should use. Join the hotel loyalty program, whether you think you will stay there again or not. It doesn't cost you anything, and points usually don't expire, so it's worth the few seconds it takes to sign up. Every time you do stay, you will earn points and be considered a preferred customer. You might just score small perks like free bottled water, free Wi-Fi access or a late check out for your perceived loyalty. If you stay enough, you will eventually earn elite status. That may get you benefits like early check in, free breakfasts, room upgrades and more.
9. Sleep in Longer
No one wants to pay for late check out if they are only planning to spend an extra hour sleeping in or killing time before a flight. You might be able to avoid it by being a little sneaky. Simply place your "do not disturb sign" on the doorknob and work it to your advantage. At some point around the standard checkout time, a housekeeper will come knocking on the door. Tell them that you are just finishing up and will take off the sign when you are out. Then drift back to dreamland or continue packing for an hour. Most housekeepers will work on other rooms and won't return for a while. Don't push this for more than an hour's grace time, however, or you might be charged.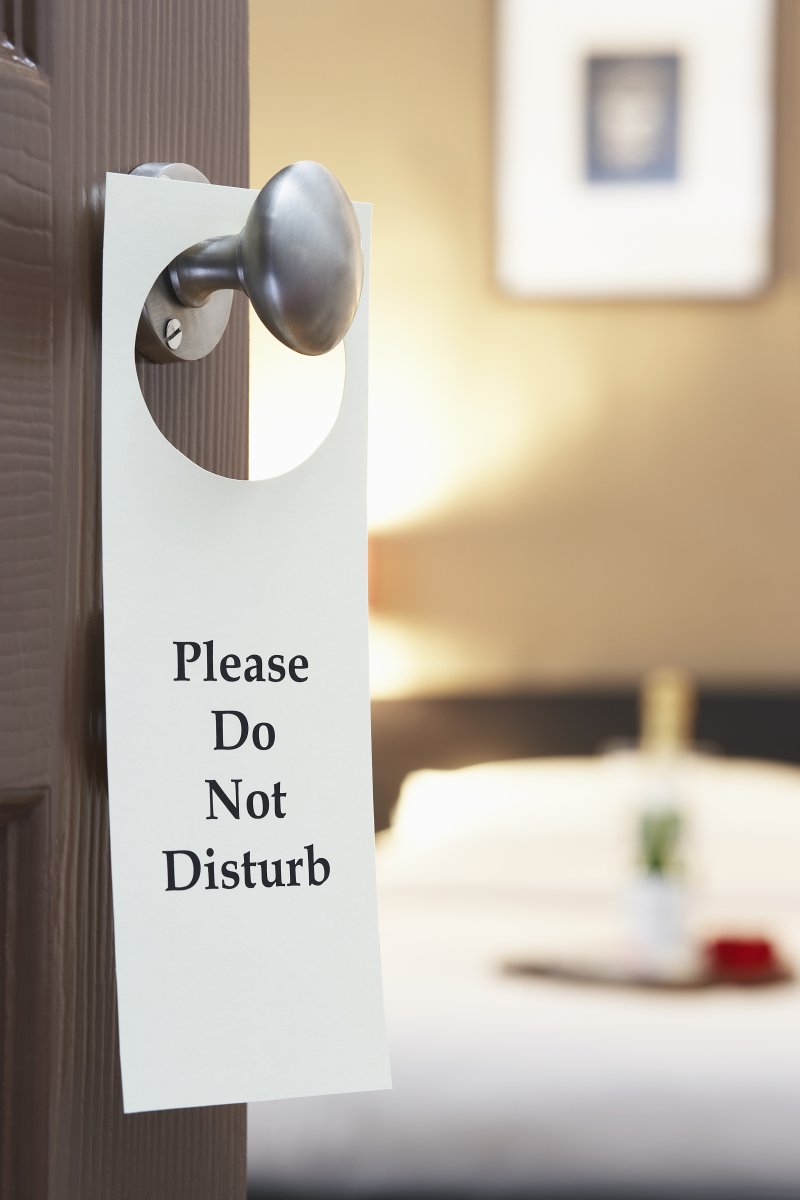 10. Send Feedback Directly to the Manager
Find out who the manager of the hotel is and get his or her email address. This is who you will want to send your comments to, as they have the power to make executive decisions on customer service issues. Whether you are looking to send a complaint or a compliment, you might just get some sort of discount or upgrade for your current or future stay. In a similar vein, complimenting a staff member to the manager will be noted and might just score you some perks during your stay.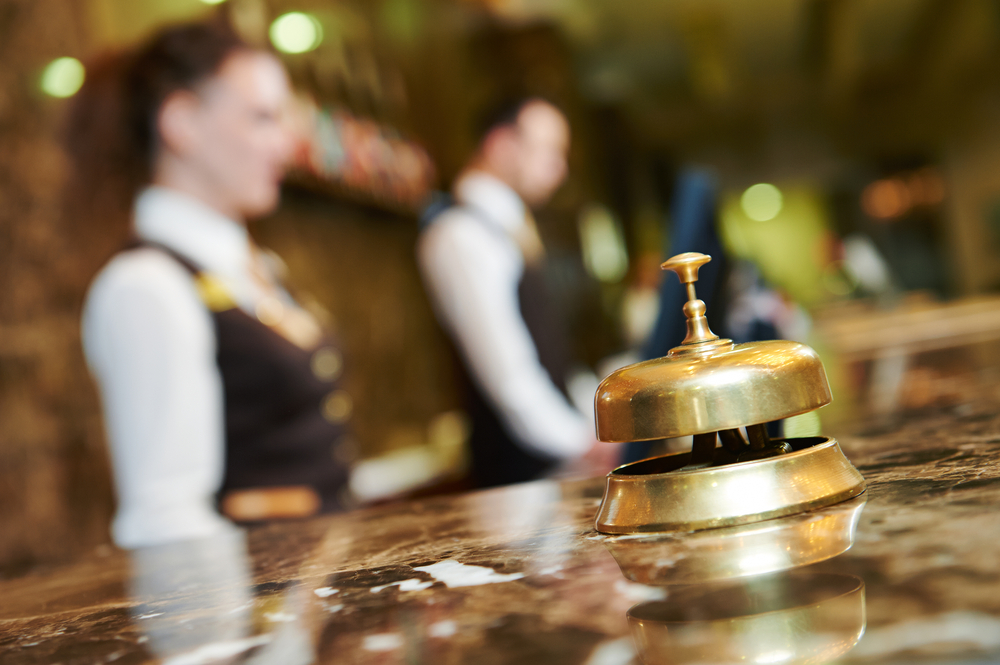 11. Get Local Tips from the Staff
Sure, the hotel concierge is a great source of information on local restaurants, clubs, theater and attractions. However, they may also be getting kickbacks for recommending certain venues to you. If you want a real unbiased suggestion of where to go or what to do, try striking up a casual conversation with the bellboy, bartender, waiter or check-in clerk. Their insights and opinions might be a little off the beaten track than the usual tourist fodder, which is usually a good thing.