Many soon-to-be-seniors are looking at a significant lifestyle dip once they stop working. Those that haven't saved a bundle may find a minimal fixed income hard to live on. However, there may be an option for those willing to be a little adventurous. There's a growing legion of expat retirees who have relocated overseas to live out their golden years. It takes a lot of research, a dose of courage and a leap of faith (and probably some raised eyebrows from friends and family), but there are enticing retirement destinations around the world where your money will stretch a lot further than back home. They also provide a comfortable living standard, decent health care, relative safety and a solid infrastructure. You may think there's no place like home, but open your mind and check out these 10 temptingly affordable places to retire abroad.
1. Budapest, Hungary
If you crave culture, cuisine and an urban-Bohemian vibe, consider retiring in Budapest. This grand city on the Danube is full of classical architecture, fine art, good food and the romance of old Europe. Expect to cut your expenses in half compared to cities in North America, Australia or Western Europe. You can live quite comfortably on just $11,000 a year, less if you're more frugal or choose to live outside of the city center. If you really want to settle in, foreigners are free to buy property here. Medical and dental care is excellent, and the city has efficient public transit. You won't be disappointed spending your days in Hungary's sophisticated capital.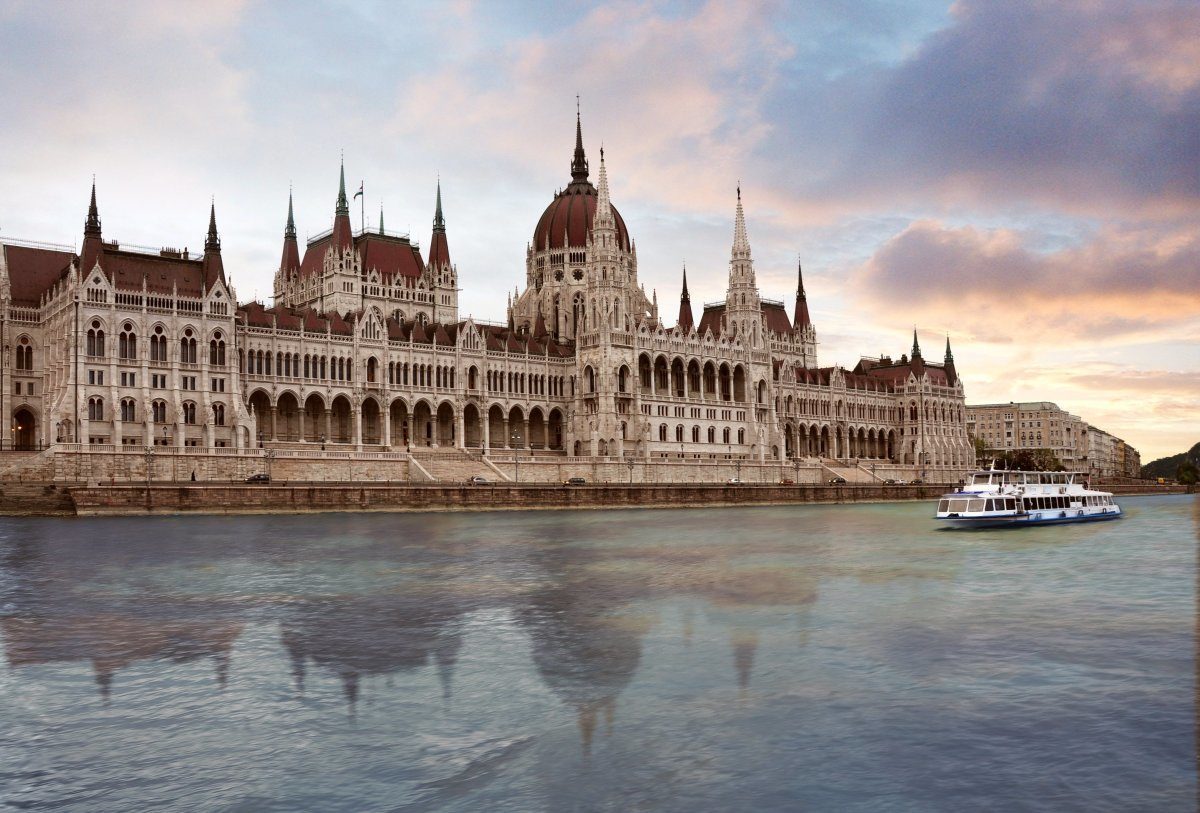 2. Cebu, Philippines
Do you fantasize about spending your sunset years in a warm climate? Cebu, a large island in the Philippines, may be just the place. It combines the modern amenities of a mid-sized city with the recreational pleasures of mountains and beach. English is widely spoken here, and an international airport provides easy access to the rest of the world. Generally speaking, the dollar stretches four times as far here. Two people can live in a gated community with live-in domestic help, buying imported groceries and eating out frequently for less than $1000 per month. Furthermore, the Philippines offers generous residency visas for retirees, so the red tape is relatively painless.
3. Boquete, Panama
This lush Latin American mountain town has an established community of expat retirees. Its perpetual spring-like climate, stunning panoramic views, diverse ecosystems, thriving arts scene and range of recreational opportunities make it an ideal setting for active seniors. It's a tranquil setting yet has all the essentials like high-speed internet and cellular phone service. Panama's Pensionado Program offers a lifetime visa for retirees, with no minimum age requirement. Medical care in Panama is superb, with most physicians being US trained. There are cheaper places to relocate to in Panama, but Boquete balances affordability with amenities that make it ideal for many retirees.
4. Chang Rai, Thailand
Thailand holds an appeal to many adventurous seniors, especially those that need to maximize their nest egg. The bustling cities might be hard to handle, but some smaller Thai towns are quite idyllic. Chiang Rai, with a population of less than 100,000, is a friendly option. It has internationally accredited hospitals, large shopping complexes and good restaurants. Those practicalities are enhanced by its proximity to cool forests, spectacular waterfalls, hot springs, elephant camps and nearby hill-tribe villages. Rental prices are very low, so you can get a lot of house for a little money. For those disenchanted with tourist-filled towns like Chiang Mai, this place has fresher air, lighter traffic and a lower cost of living. A monthly budget of $750 would go a long way here.
5. Ambergris Caye, Belize
Belize is a widely regarded as a retirement paradise, due to its warm climate, stable economy, English speaking locals and accessibility to the US. If you're 45 and up, you can take advantage of its Qualified Retired Person's program to help you establish legal residency in Belize, with special tax benefits and advantages. One of the favorite expat communities here is Amergris Caye, where the snorkeling, diving, restaurants, nightlife and amenities are divine. It's not as cheap as it once was, but you can still support a cushy, beachy lifestyle on significantly less than you would in coastal areas of Canada, the US, Western Europe or Australia.
6. Nessebar, Bulgaria
Moving to Bulgaria may have never crossed your mind, but having one of the lowest costs of living in Europe makes it one of the more affordable places to retire abroad. This small country on the Black Sea will surprise you with its scenic beauty, friendly charm and pleasant comfort. There's a growing community of British expats moving to Bulgaria, as they can get a cozy house in the country or small town for a relative bargain. Being part of the EU makes the red tape to move here relatively hassle-free. There are beach communities, mountain villages and historic cities to choose from. If you're after a quiet, simple life on the continent, give this country some consideration.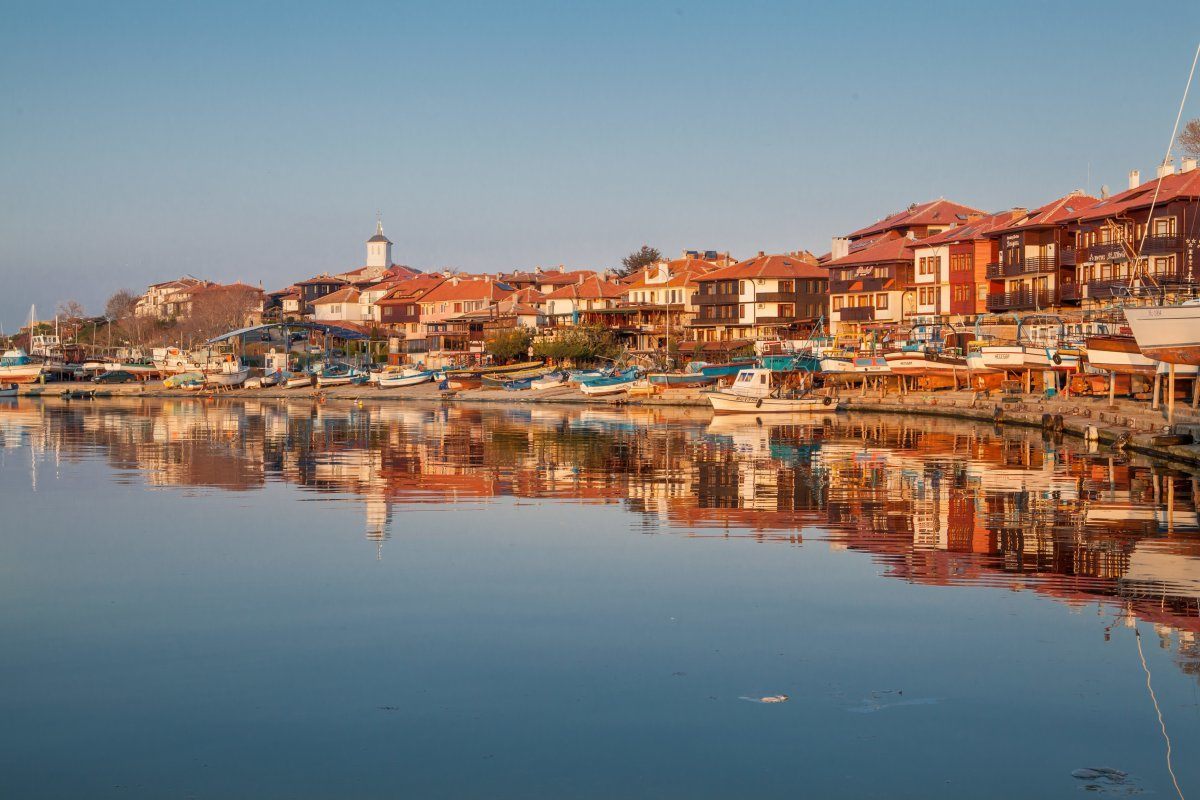 7. Granada, Nicaragua
Retiring to a relatively poor country like Nicaragua might not be for everyone, but the growing expat community in Granada feels they've hit the jackpot by moving here. This fairy tale colonial city is flanked by a lake, volcano and mountains, and has sufficient comforts to make for a comfortable, slow-paced life. The amenities aren't as robust as some other Latin American expat outposts, but neither are the expenses. You can live the good life on a modest budget here. Modern hospitals, shopping and big city offerings are less than an hour's drive away in Managua.
8. Hoi An, Vietnam
Travelers have long embraced the wonders of Southeast Asia, and now many over-fifties are considering residing here full time. Vietnam has been popping up on "great places to retire" lists, especially its charming smaller communities like Hoi An. Those looking at Thailand as a place to settle might want to check this town out as an alternative. It boasts gorgeous colonial architecture, a vibrant cultural scene and colorful street life. The pretty river walk area is lined with bars and restaurants, and there are inviting beaches a stone's throw away. You can definitely live well here for less than $1000 per month.
9. Faro, Portugal
If European life is more to your liking, you might want to look in the Algarve region of southern Portugal. It's popular with tourists and expats, for good reason. The climate offers year-round sunshine and the leisure opportunities are plentiful, whether you like the beach, birdwatching, golf, tennis or drinking wine. There are some relatively affordable independent living communities that cater to seniors. These offer the safety net of onsite support, medical assistance and concierge services. Portugal's universal health care system is reputable, and it's safety record is impressive. There are also some good tax breaks for resident foreign retirees worth looking into.
10. Cartegena, Colombia
Don't have a knee-jerk rejection of this one. Despite its pervasive reputation as a dangerous place, Colombia is actually a beautiful country that has really cleaned up over the last two decades. The seaside town of Cartegena, in particular, is a lively, liveable city that may surprise you with its comfortable array of amenities. You can eat, drink and live well here, and not want for anything. Most goods cost half what they do up north, and local produce is cheap and plentiful. Your retirement budget will go twice as far here than back home. Cartagena has first-class health facilities, hospitals, clinics and doctors of every specialty, many of them trained in North America or Europe. Dental work costs 80% less than in the US and comprehensive health insurance is peanuts. Your neighbors back home may raise their eyebrows when you tell them you're retiring to Cartegena, but you'll be too busy living the good life to care.
So which of these affordable places to retire abroad tempt you?