The recession has made many Americans tighten their belts in recent years, with discretionary travel being one of the first cutbacks. Now there are signs of economic recovery, it is actually a great time to take a trip abroad. The American dollar strengthened against nearly all the world's currencies in 2014 and 2015, creating some opportunistic deals for international travelers. For example, the greenback is worth 21 percent more against the euro than it was last year, making a Eurozone vacation a relative bargain today. On top of that, many hotels have slashed their prices to lure visitors overseas. So if you're overdue for some globetrotting, it's high time to take advantage of the current situation and put those travel dreams into action. Want to know where you can get the most bang for your buck? Here are 10 places to visit while the dollar is strong.
1. Norway
While most of Europe is ripe for a value visit, Norway is a particularly good pick at this time. This Scandinavian gem has been a notoriously expensive destination for years and has been off the travel radar for anyone watching their budget. The Norwegian krone is one of the world's strongest currencies, but it has taken a hit with the recent crude oil crisis. The American dollar hasn't been this strong against the krone since 2002. Hotel prices have declined about 19% compared to last year. If you long to see the Northern Lights, be embraced by spectacular fjords and act out your Frozen fantasies, this is a great time to venture to Norway.
2. Argentina
If you've ever wanted to explore vibrant Buenos Aires, hike the Patagonia Mountain trails or sip your way through Malbec wine country, Argentina is a temptingly affordable destination right now. The Argentine peso has seen some of the steepest declines against the dollar in recent years. In fact, the greenback is 32 percent stronger there compared to 2013. Despite the economic downturn and unstable currency – or perhaps because of that – its a great time to tango in Argentina.
3. Australia
Australia is such a far-flung and costly getaway, most people consider it a bucket list destination to visit after they win the lottery. However, it's cheaper to go there today than it has been in many years. A while ago, the Aussie dollar was stronger than the American greenback, but The U.S. dollar has spiked 17 percent compared to the Australian dollar over the past year. While it's not a budget destination, it is cheaper to visit Australia now than it has been for years. You never know when the pendulum will swing the other way, so if you've always wanted to see the Sydney Opera House, hug a koala or explore the outback, this could be a good window of opportunity.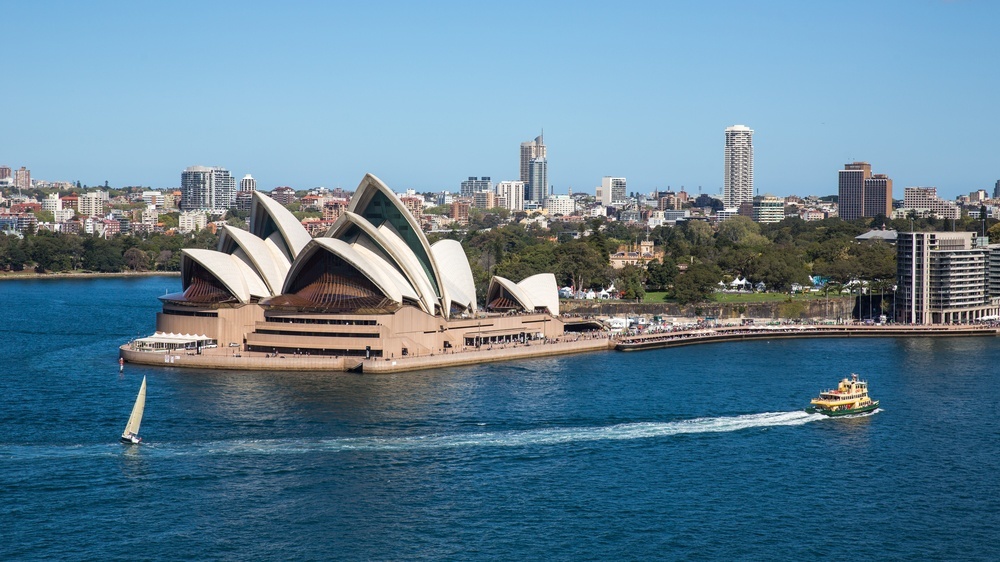 4. Russia
One of the best travel bargains out there right now is Russia. The dollar has risen an astounding 98.6% against the Russian ruble in recent years. Western sanctions and taking oil prices have had a profound effect on the local economy, but that has made it an affordable destination for Americans to consider. Conflict in the Ukraine has kept many away, but the tourism industry is trying to combat this with deep discounts. For example, New York to Moscow flights have dropped 37% and hotels are 45% cheaper than last year, according to TripAdvisor. If you've always wanted to check out the land of Tchaikovsky, Dostoyevsky and Peter/Catherine the Great, this is a prime time.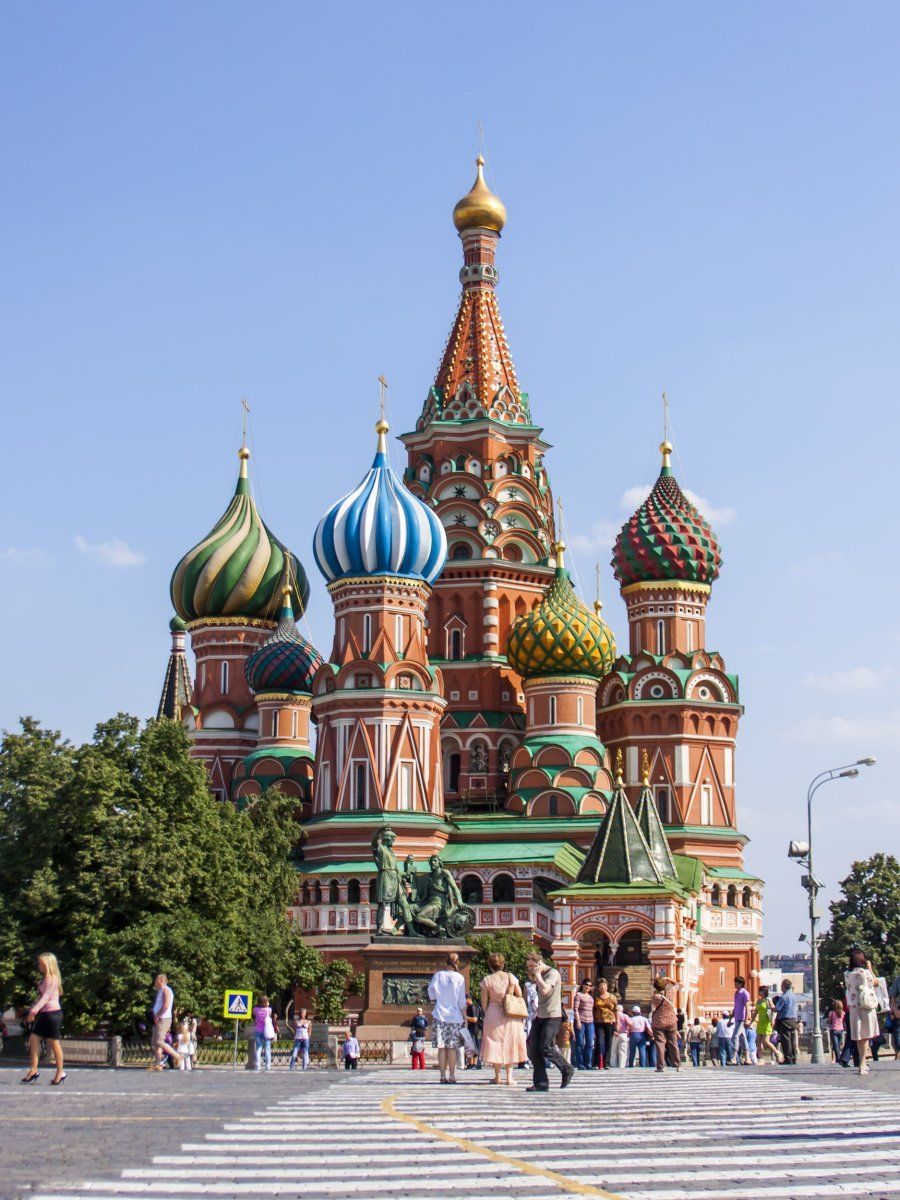 5. Canada
America's northern neighbor has always been a convenient and coveted getaway option, but today its an even sweeter deal. The exchange rate is better than it has been in six years. In fact it's 15% cheaper for Americans to buy Canadian dollars now compared to last year. Long flights aren't necessary, and if you can drive across the border its even more economical. Now is is good time to look into spring skiing packages, take a cosmopolitan city break, see the scenic the Rocky Mountains or explore the romance of Quebec.
6. Japan
The exotic Far East is another one of the best places to visit while the dollar is strong. While Southeast Asia has long been popular with budget travelers, Japan has always been considered a budget buster. However, the sliding yen has made it a more enticing option. This past year, the U.S. dollar has strengthened 16% against the yen. Flights over there are still relatively pricey, but ground costs are more reasonable today. In an effort to attract visitors, hotel prices in Tokyo and Kyoto have come down. With incentives like this, the number of American travelers to Japan has increased by 20 percent since last year. The land of the rising sun hasn't been this affordable in years. Why not take advantage of this and see majestic Mt. Fuji, the neon of Ginza and the geisha of Gion firsthand?
7. Morocco
If ancient Morocco has been on your travel wishlist, now is a particularly good time to go. The flight over might cost you some, but once you're there the dollar will have 20% more value than it did last year. Hotel prices have declined 12% since 2014. Explore the winding mosaic-filled medinas of Marrakesh and the enchanting spicy souks of Fez, or take a desert camel trek. You'll still have plenty of dirham left over to buy that magic carpet you've always wanted.
8. Mexico
Happy hour Margarita's aren't the only cheap thing south of the border. Mexico has always been a relatively inexpensive vacation spot for Americans, but right now you get even more bang for your buck. The peso to dollar exchange is at 15:1, which makes it a fiesta of a bargain. Mexico's major hotspots are serviced by non-stop flights from many U.S. cities, so it makes a quick, easy and affordable getaway whether you want to soak in the sun at a beach resort, explore the colonial cities or be wowed by archeological wonders.
9. Chile
The Chilean peso has recently tumbled almost 20 percent against the dollar, making it an attractive place to visit. Dig around to find a hotel that isn't priced in dollars, and you can find some great deals. LAN has been offering affordable fares to Santiago from LA, NYC and Miami, and once you're there ground prices are a relative steal. A dream Andean ski trip, Valparaíso vacation or Easter Island excursion may be in your budget after all.
10. Turkey
Turkey is another tempting place to visit while the dollar is strong. Accommodation, food and attractions are generally lower than what you'll find in the Eurozone. Now that the Turkish lira has taken a tumble, things are even more affordable for American tourists. Istanbul's dramatic mosques, ancient churches, exotic cuisine and East-meets-West culture makes for a fascinating travel experience. The country's coastal beach resorts are pleasant and the historical sites are plentiful. The fact that it is particularly affordable right now just sweetens the deal.